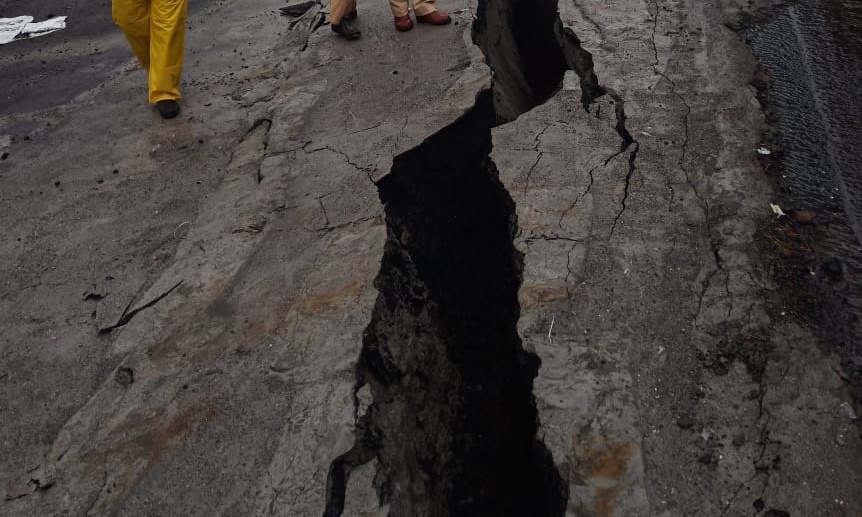 Mangalore: Roads of Karnataka were split in two due to heavy rains. The Karnataka Highway is split into two. Traffic on Angola-Vellapur National Highway 52 was disrupted following a road split. Also, the Pune-Bengaluru road has been completely closed, authorities said.
Following the heavy rains in Maharashtra, the reservoirs were opened to create floods in various parts of Karnataka.
Various parts of Karnataka have been isolated by heavy rains. The state has been receiving heavy rains for the past five days. Wind gusts of up to 50 mph are expected, the Meteorological Department said.