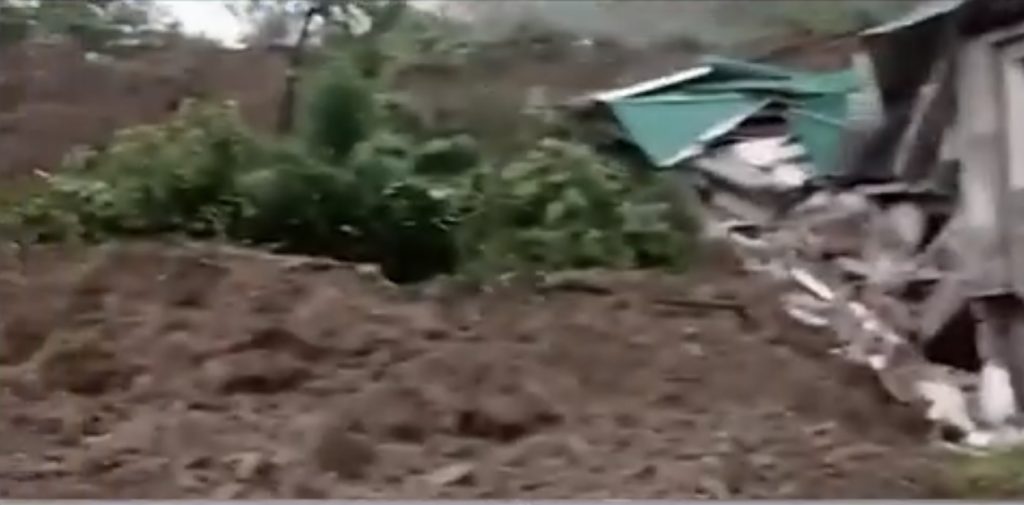 Imphal: At least seven were killed in a landslide in Manipur's Imphal. 55 people are missing. The incident happened around midnight on Wednesday.
The landslide occurred near the Tupul Yard Railway Construction Camp where the soldiers were staying. It is reported that the injured are soldiers and workers.
Officials said the death toll is likely to rise. It is reported that 13 people have been rescued. Army sources said that the rescue operation is going on. The people who came here to help in the construction of the railway line met with the accident.
The rescued people are being taken to the army medical unit and are being treated. Rescue operations are challenging as heavy rain continues in the area. The rescue operation is progressing by deploying a helicopter.
Meanwhile, Manipur Chief Minister N Biren Singh announced that an emergency meeting has been called to assess the situation of the landslide. Search and rescue operations are underway. Let's keep them in our prayers today. Ambulances along with doctors have been dispatched to the spot,' he tweeted.
Police officials said that the identity of the body recovered on Thursday morning has not yet been identified. People have been evacuated from the disaster-affected area.
The Noni Deputy Commissioner said the landslide had blocked the Ijai River flowing through Tamenglong and Noni Districts, creating a dam-like situation that would wreak havoc in the low-lying areas of Noni District if it collapsed.
Officials also advise travelers to avoid the Imphal-Jiri highway. The rescue operation of the Indian Army and Assam Rifles is in progress. Officials say fresh landslides and bad weather are hampering rescue operations in the area.