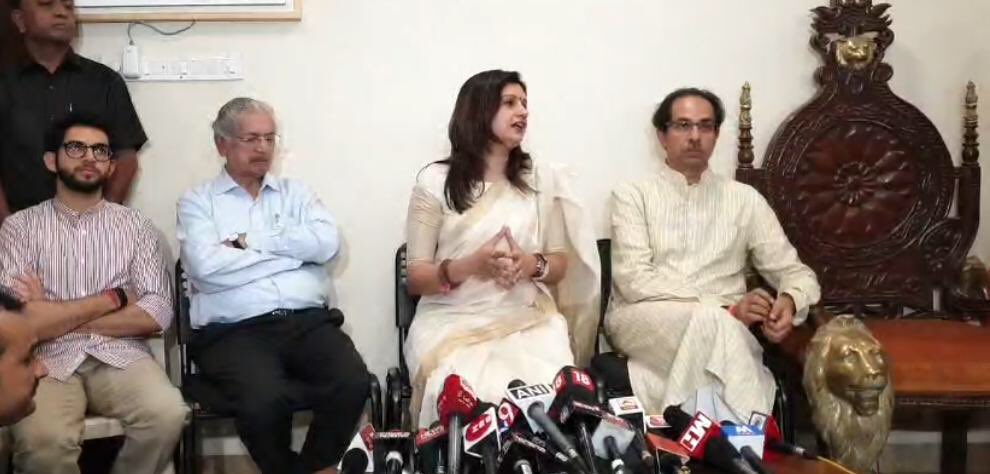 Lucknow: Congress spokesperson Priyanka Chathurvedi quits Congress and joined in Shiv Sena. She left party protesting the party's move of reinstatement of some party workers who misbehaved with Priyanka in a press conference in Mathura a few days ago.
The Congress firstly suspended the workers and reinstatement those workers a few days later. She expresses her discomfort in the incident.
Hours after quitting Congress, Priyanka Chaturvedi joined Shiv Sena in the presence of party president Uddhav Thackeray.