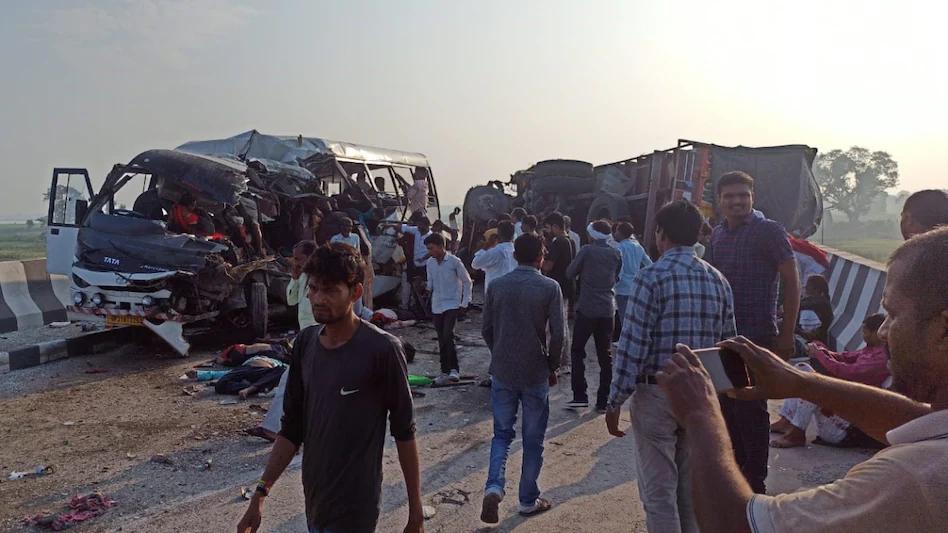 Lucknow:  Eight people died when a private bus collided with a truck in Lakhimpur Kheri, Uttar Pradesh. The condition of 12 people is critical. There were 50 passengers on the bus. The accident took place on the bridge across the Sarada river this morning.
The bus which was going from Dhaurhara to Lakhimpur met with an accident. Around 7:30 in the morning, the bus and the truck collided on the bridge near the Isanagar police station.
Six people on the bus died on the spot as a result of the impact. The injured have been admitted to a nearby hospital.