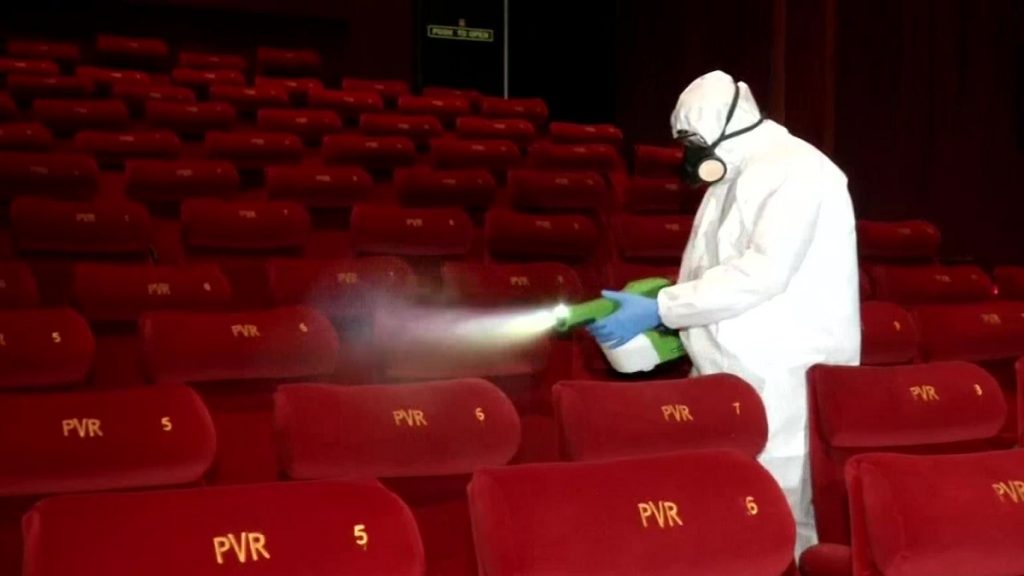 New Delhi: The Central government has permitted to open cinema theaters in the country. Theaters, which closed in April following the second wave of Covid, will reopen. According to reports 4,000 theaters across the country are in the first phase. The decision was made to admit 50 percent of the people following the covid norms.
Theaters are not allowed to open in Maharashtra and Kerala. The preliminary conclusion is that it is not possible to open theaters in Kerala as there is no reduction in the number of patients per day. In Telangana alone, 100 percent of the people are allowed to enter.
Meanwhile, theaters in Delhi, Andhra Pradesh, Gujarat, Uttar Pradesh, and Punjab will have 50 percent admission from Friday. The latest releases are the Hollywood movie Mortal Compact and the Telugu movies Ishq, Thimmarusu, and Narasimhapuram.