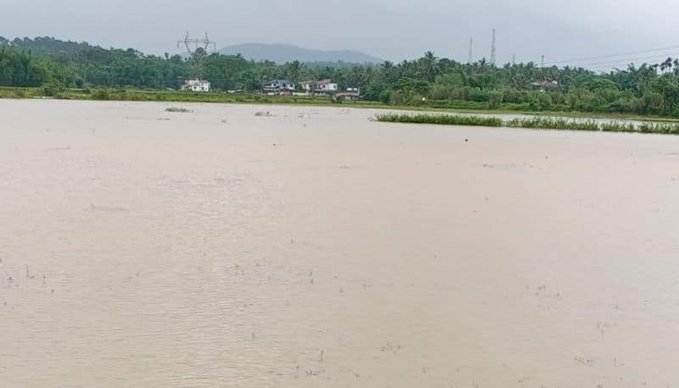 Mumbai: The IMD has warned that there is a possibility of heavy rain in the eastern districts of Maharashtra in the coming days.
In the state, Kolhapur, Palghar, Nashik, Pune, and Ratnagiri districts are likely to receive heavy rainfall till July 14, the meteorological department said. A red alert has been declared in these areas. A warning has also been issued in Mumbai for the next 3 days. A total of 76 people have died and 838 houses have been damaged due to incessant rains in Maharashtra. Deaths were caused by lightning, landslides, and falling trees. About 125 cattle have also died, the State Disaster Management Authority said.
Three people are also reported missing in the Gadchiroli district. The continued heavy rains have caused the water level of several rivers in Nashik district to rise. Mumbai and neighboring areas have been reporting moderate rainfall for the past few days. But the rains are expected to intensify in the coming days. An orange alert has been announced in the city.
Heavy rains continued in Nashik district and the water levels of many rivers rose and many temples located near the Godavari river were inundated.
A statement issued by the District Information Office (DIO) said that in the last three days, three persons were swept away in the Gadchiroli district of eastern Maharashtra and their bodies were later recovered. According to the report, 353 people from 129 places have been shifted to safer places due to heavy rain.