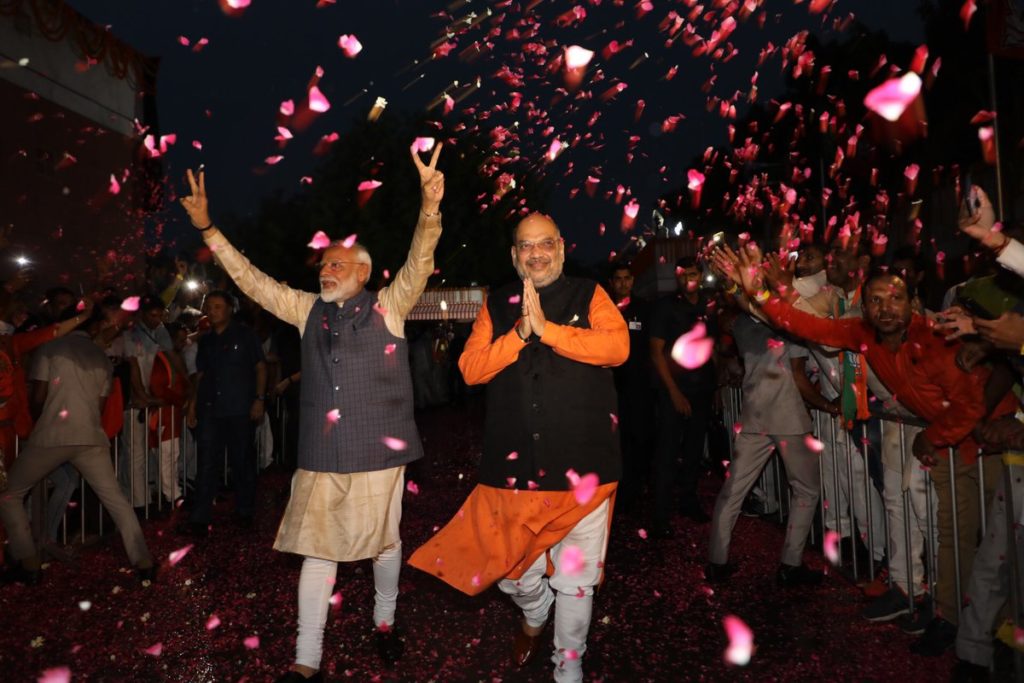 New Delhi: In the elections held in the 17th Lok Sabha, the BJP was a major step. The UDF won all the seats except Alappuzha in Kerala. The LDF constituency was seized by the Arif in Alappuzha. AICC chairperson Rahul Gandhi failed in the traditional Nehru constituency Amethi. Rahul has won in the second constituency, Wayanad. Prime Minister Narendra Modi has been elected from Varanasi. The CPI delegates won from two constituencies in Tamil Nadu.
The BJP, which leads in 301 seats, is the single largest party. The BJP-led NDA is ahead of 348 seats. The Congress is leading in 54 seats. The UPA is ahead in 90 seats. The SP-BSP combine won in 16 seats and the CPI (M) in three. The other parties continue to advance in 85 constituencies.
M. Selvaraj of the CPI in Nagapattinam in Tamilnadu and K Subbarayan of CPI in Thrippur won. S Venkatesh won the seat in Madurai for the CPI (M) and PR Nadarajan in Coimbatore.
CPI's Candidate Kanhaiyah Kumar defeated in the Bagusurai. In the Manipur where CPI alone, Dr. Nara Singh got over 1.31 lakh votes. HD Deve Gowda has failed in Thumakurul in Karnataka. In the Tripura West, CPI (M) 's sitting MP Shankar Prasad Dutta is in second place. CPI (M) 's sitting MP from Tripura East Jitendra Chaudhury could not succeed. Sonia Gandhi won the seat in Rai Bareli and Amit Shah in Gandhinagar.
Mulayam Singh was elected from Mainpuri. Jayaprada second in Rampur. Rajnath Singh won from Lucknow, Shatrughan Sinha came second in Patna Sahib. In the North East Delhi, former Chief Minister Sheila Dikshit was defeated. Malegaon blast accused Pragya Singh Thakur has been won in Bhopal. Akhilesh Yadav has won in Azamgarh.
YSR Congress Party is leading to the assembly and the Lok Sabha in Andhra Pradesh. Jagan Mohan Reddy has confirmed the state administration. In all the 175 constituencies, the party won 123 seats. Chandrababu Naidu's Telugu Desam Party has come down to 29 seats. A clear majority is needed for 88 seats. YSR Congress has won 25 seats in the Lok Sabha elections. In Kerala, the UDF won in 19 seats.