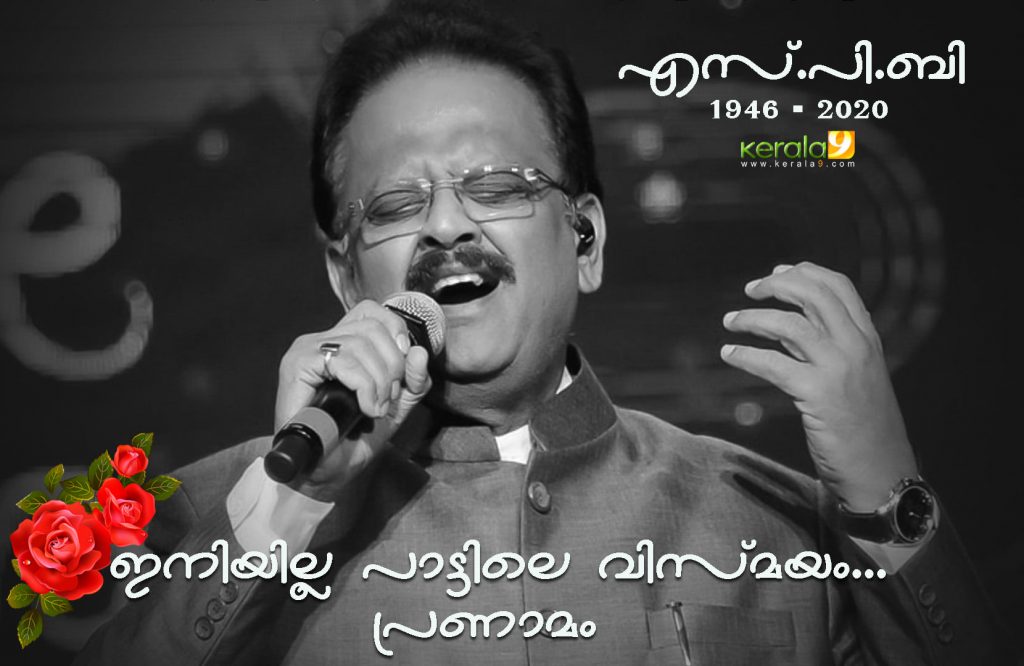 Chennai: Legendary singer SP Balasubramaniam has passed away. He was 74 years old. He died at the MGM Healthcare Hospital in Chennai. He was accompanied by his son SP Charan, sister and singer SP Shailaja and director Bharathi Raja at the hospital at the time of his death.
He was hospitalized for days. The death occurred at 1.04pm. On August 13, SPB's oxygen levels in the body dropped. He was then admitted to the intensive care unit. The ventilator provided assistance. He subjected to plasma therapy. Later, on September 19, his son SP Charan said that his health had improved. In the past few days, SPB's health has improved and the hospital is celebrating its wedding anniversary. The SPB had also posted a video showing that the health was improving. But hospital officials said the situation quickly worsened.
Sreepati Panditaradhyula Balasubramaniam, popularly known as 'SPB' and 'Balu' was born on June 4, 1946 in Nellore, Andhra Pradesh. Harikatha artist S.P. His father was Sambamurthy. Mother Shakuntala. Although the father wanted his son to become an engineer, Balu, who had a passion for music from a young age, chose the path of song.
The country has honored him with the Padma Shri and the Padma Bhushan. He has won the National Film Award for Best Singer six times. He has also made his mark as an actor, music director, and dubbing artist.
He has sung over 40,000 songs in 16 languages including Tamil, Telugu, Malayalam, Kannada, Assamese, Oriya, Bengali, Hindi, Sanskrit, Tulu, Marathi and Punjabi. There is no other singer in the world who has sung so many film songs. SP Balasubramaniam holds the Guinness World Record for most songs recorded. He first sang in Telugu composer SP Kodandapani's Sri Sri Sri Maryada Ramanna (1966).
He has won the National Award for Best Singer in four languages six times. Released in 1979, K. The song Omkara Nadanu from Viswanath's Telugu film Shankarabharanam won SPB its first National Award. Songs from Ek Duje Keliye (Hindi – 1981), Sagara Sangamam (Telugu – 1983), Rudraveena (Telugu – 1988), Sangeetha Sagara Ganayogi Panchakshara Gawai (Kannada – 1995) and Minsara Kanavu (Tamil – 1996)
He was awarded the Padma Shri in 2001 and the Padma Bhushan in 2011. He has received the Kalaimamani Award from the Government of Tamil Nadu, the Harivarasanam Award from the Government of Kerala and the Karnataka Rajyolsava Award from the Government of Karnataka. Many universities have awarded him an honorary doctorate. It has won several film awards in Tamil Nadu, Karnataka and Andhra Pradesh
He has composed music for many films. He made his acting debut with K. Balachander's Manathil Uruthi Vendum. He also won a state award for his lead role in the Kannada film Mudinamava.