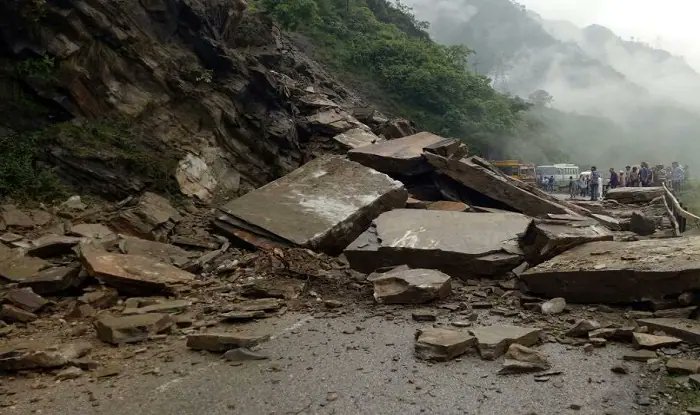 New Delhi: At least nine people have been killed after a landslide in Himachal Pradesh. The incident took place in the Kinnaur district of Himachal Pradesh. The Sangla-Chitkul road in Kinnaur was hit by large boulders from the hill.
Those who traveled that way were trapped in the landslide. The death toll is likely to rise. The rocks hit the top of an 11-member vehicle. Eight people died on the spot. Another died before reaching the hospital.
The video of the mud and rocks falling from the top of the hill on the road at the bottom has already spread on social media. The video shows the Balsery bridge collapsing due to large pieces of rock.