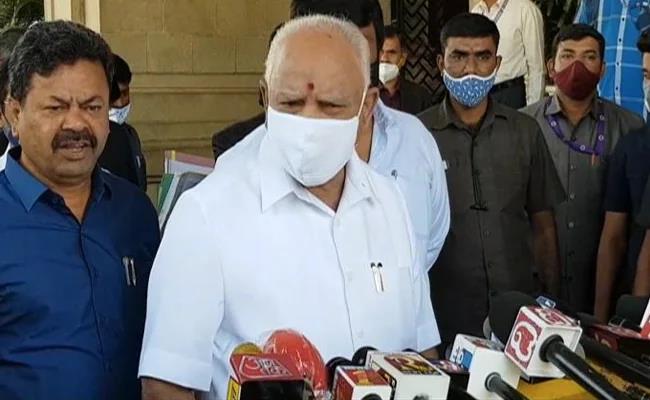 Bangalore: Karnataka Chief Minister BS Yediyurappa has resigned. The resignation of the Chief Minister is on the second anniversary of the government.
The resignation comes amid rumors that the central leadership is planning to remove BS Yediyurappa from the leadership. Atal Bihari Vajpayee was invited to become the Union Minister when he was the Prime Minister. However, he told the assembly that he was interested in staying in Karnataka.
According to the BJP central leadership, Yeddyurappa will not be able to contest the next general elections.
Yeddyurappa, who came to power after the fall of the Congress-JDS coalition government in July 2019, has been in power for two years. MLA Basanagowda Patil Yatnal, Tourism Minister CP Yogeshwar, and MLCH Vishwanath themselves had made public statements directly against Yeddyurappa.
But the Veerasaiva Lingayat community, which makes up 16 percent of the state, is with Yeddyurappa. The Lingayat leadership had come out with a warning that if Yeddyurappa is replaced, there will be setbacks.
The leadership wants Yeddyurappa to be replaced by an extremist leader. Union Minister Prahlad Joshi, National General Secretary CT Ravi, Home Minister Basavaraj Bommai, and Mines Minister Murukesh Nirani are under active consideration.