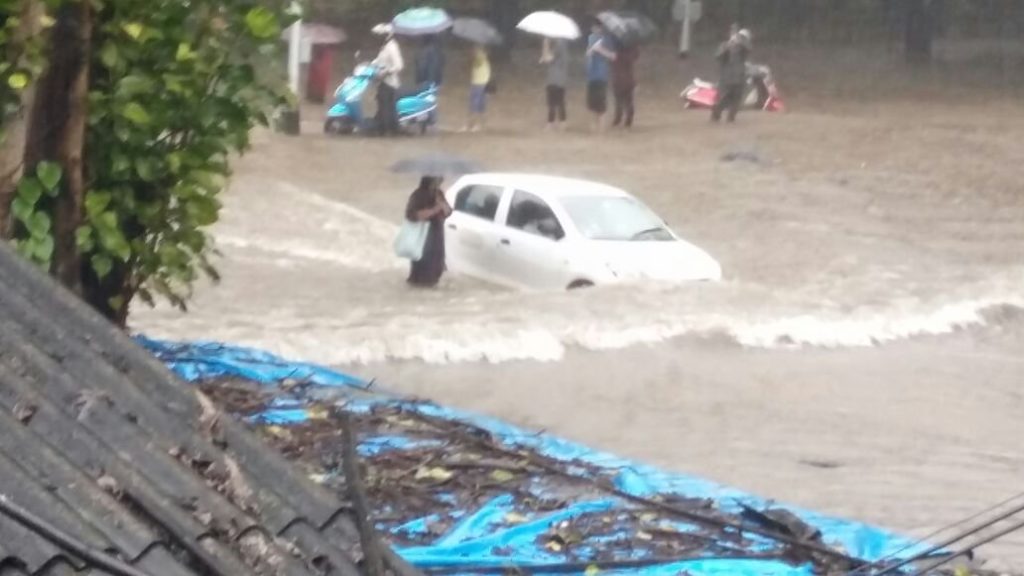 Mumbai: Heavy rains continue in Maharashtra and Mumbai. 35 people died in various accidents due to rains. Six dead after a wall collapsed in Pune. Three people were injured. The wall of Syngad College in Ambegaon has been collapsed. In Kalyan, a school wall collapses, killing three people and injuring one. 12 killed as wall collapses in Malad.
Several people were also injured in the incident. The rescue operation is ongoing here. Two people were killed when they were trapped inside a car. The deceased were identified as Irfan Khan, 37, and Gulshad Sheikh, 38. They were returning home around 11:30 Monday night when their car was trapped in flood on the sidewalk near Malad. Other casualties include shockwaves and falls in the water.
All the lower parts of the city are under water. Officials warned that people should remain vigilant in case the rains continue. Rail, road, and air traffic were also affected due to heavy rains.