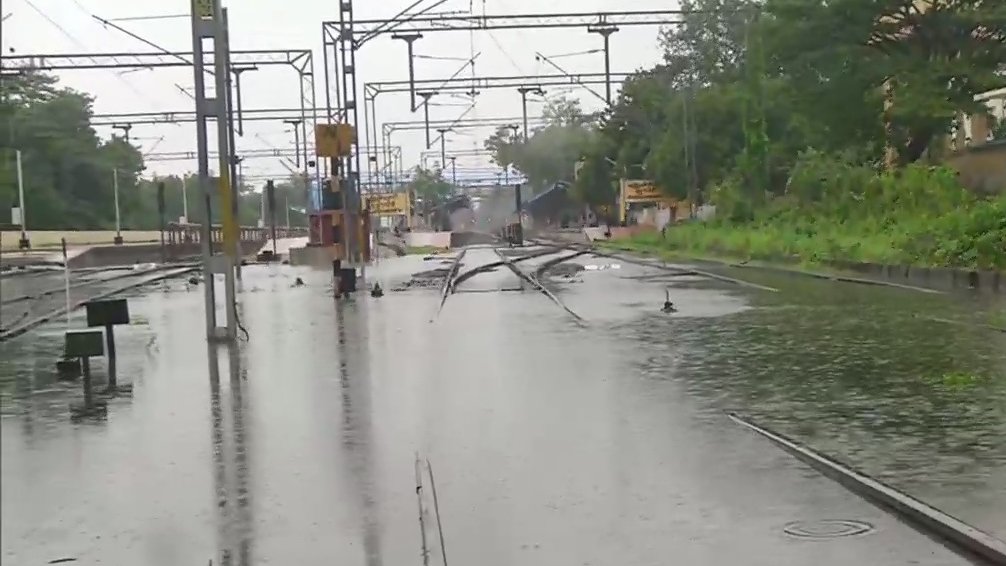 Chennai: Hurricane Nivar has turned into a severe cyclone. Chennai airport closed due to changed weather conditions. A red alert has been issued for Tamil Nadu and Puducherry states. It is reported that it is likely to follow the path of Hurricane Nivar.
Hurricane Nivar, which is moving towards the coast of Tamil Nadu, is likely to make landfall at midnight today or tomorrow morning. According to meteorologists, the weather along the coast of Tamil Nadu will be similar to that of 2017, when Okhi hit. Thirty thousand people have been evacuated from the coastal areas of Tamil Nadu and seven thousand from Puducherry.
As a precautionary measure, a public holiday was declared in 13 districts of the state on Thursday. Public transport in the state has come to a standstill in the wake of heavy rains. The low lying areas of Chennai city are underwater. 27 trains from Chennai canceled.