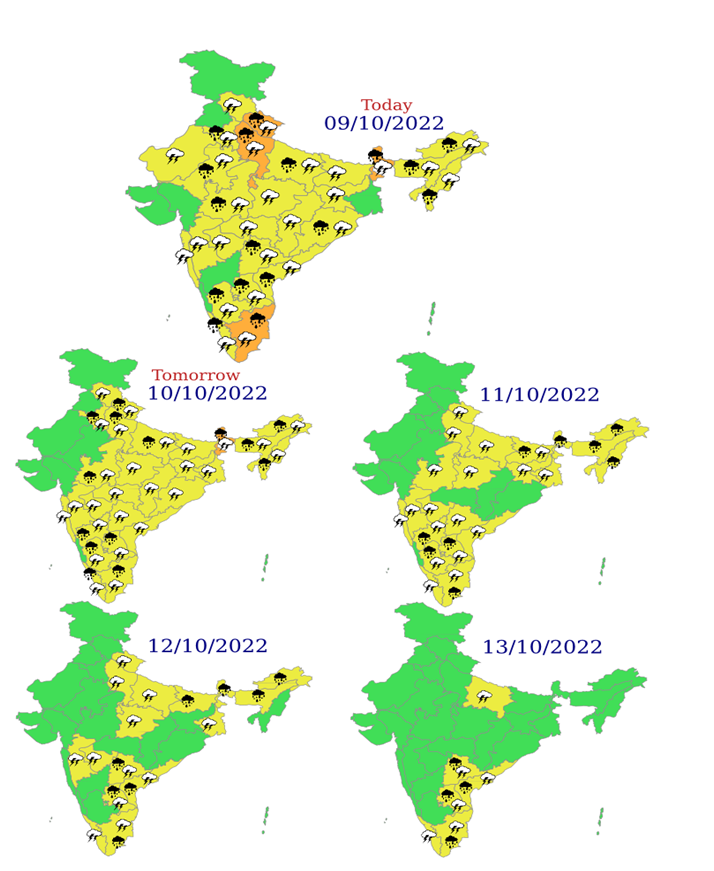 New Delhi: Orange alert has been announced in 5 states due to heavy rains. The alert was announced in Uttarakhand, Uttar Pradesh, Rajasthan, Madhya Pradesh and Gujarat. Meanwhile, heavy rain continues in Delhi for 2 days.
Heavy rains caused waterlogging and traffic jams in many places. The traffic police has issued a traffic warning in the wake of rain.
The highest rainfall received in Delhi is 87.2 mm. But due to incessant rains, the air quality has improved and the normal temperature has dropped to 10 degrees Celsius, the Meteorological Department said. The Meteorological Department has informed that the rain will subside from today.