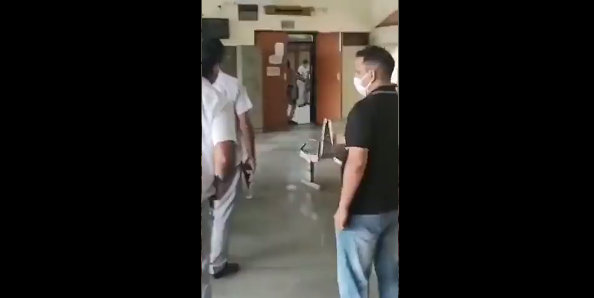 New Delhi: Four people have been killed in a shootout between two gangs in a Delhi court. Jitender Gogi, a gunman, was killed in a shooting at the Rohini District Court. The assailants entered the court in the guise of lawyers. Six people, including a woman lawyer, were injured in the shooting, news agencies reported.
Jitender Gogi, who was produced before a judge, was reportedly shot dead by assailants disguised as lawyers. Police in the courtroom opened fire on the assailants. The shooting took place in room 206 of the court.
Jitendra Gogi is accused of several criminal cases. He has been charged with 19 counts of extortion, arms smuggling, and robbery. According to police, the attack was part of hatred, between the gangsters. The court and its surroundings are now under heavy police surveillance in the wake of the shooting.