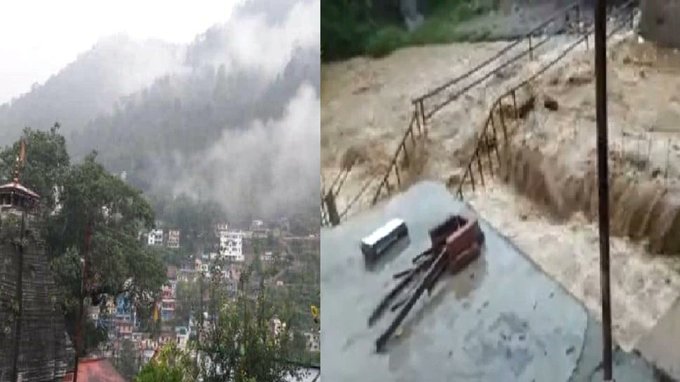 New Delhi: The death toll from the Uttarakhand cloudburst has risen to 47. The search for the missing continues. It is reported that many more are yet to be found. Heavy rains are still being recorded in the area.
The cloudburst occurred at Ramghat in Nainital. In Nainital alone, 25 people are reported dead. The death toll is likely to rise further as the rains intensify.
People are stranded in different parts of the state. More than 100 people are trapped in Nainital. Many roads are submerged. The low-lying areas were also flooded. All the shutters of Nanak Sagar Dam are open.

The government has banned travel to various pilgrimage sites in the wake of the floods. Many pilgrims are stranded at the Badrinath temple after the landslide disrupted traffic on the national highway. The rising water level in the Nandakini River is also a cause for concern. Rani rescues 100 stranded at Lemon Tree Resort on Rani Ket Route Ten Kolkata natives rescued from Rudranath
The rescue operation is being carried out by police, SDRF, and NDRF teams. The Air Force and three helicopters are on the scene for the rescue operation. About a thousand people have been evacuated from different parts of Uttarakhand.
The Prime Minister and Home Minister assessed the situation in Uttarakhand. According to the Central Meteorological Department, Uttarakhand, Punjab, Haryana, and Rajasthan will continue to receive rains till May 23. Widespread rainfall in the northern states is due to the formation of low pressure in the Bay of Bengal.