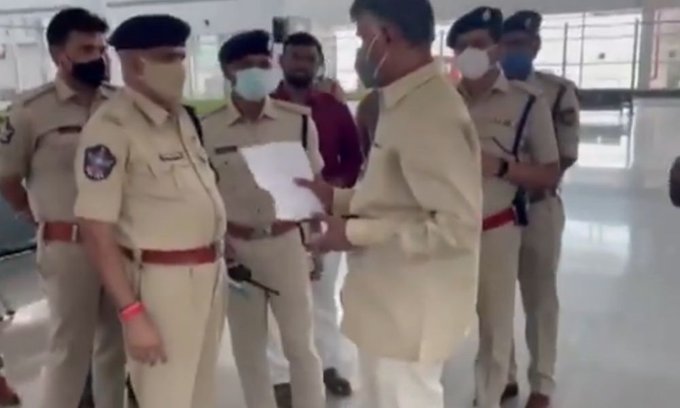 Visakhapatanam: Former Andhra Pradesh Chief Minister and TDP leader Chandrababu Naidu have been taken into police custody for allegedly campaigning against the Jagan Mohan Reddy government. The event was held in Chittoor and Tirupati districts. Police had earlier denied permission for the event. Renigunda police took Chandrababu Naidu into custody as soon as he reached the Tirupati airport at 10 am yesterday. Later, Chandrababu Naidu sits at the Tirupati airport and protested.
The police gave notice to Naidu to not protest in CM's two programs. Naidu staged a three-and-a-half-hour protest after repeated requests from police officers to agree to return. TDP leaders of the region were under house arrest.
It is reported that there was some confusion in the permissions given to Naidu by the Election Commission to participate in the campaign. Naidu tweeted that he could not stop or silence us, protesting against the police action. He added that the retaliation sponsored by the state government could not stop him from reaching out to the people.