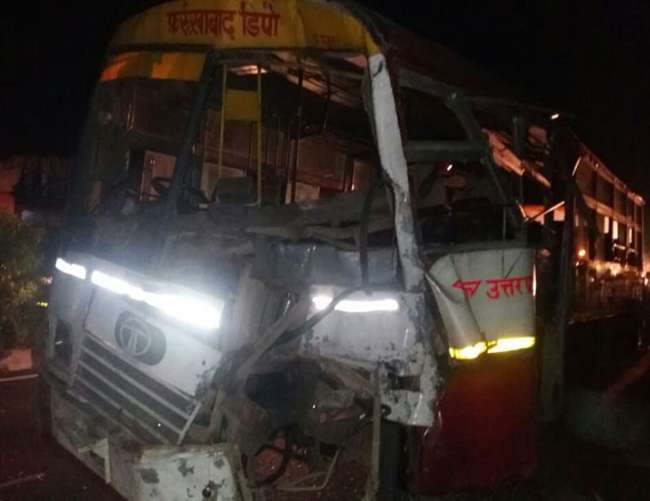 Lucknow: A bus collided with a moving truck in Kanauj in Uttar Pradesh killed 20 people. National media reports that 20 people were killed in the accident.  A private double-decker sleeper bus crashed on GT Road in Gino. The crash happened Friday night. There were 46 people on the bus.
At least 21 people were injured and taken to a hospital. The plight of many is serious. The bus was on its way from Jaipur to Gurshaganj in Kanauj.
Kanpur Range Inspector General Mohit Agarwal said that no one was found alive inside the bus. Many were asleep at the time of the accident. The inability to open doors and windows increased the severity of the accident. Prime Minister Narendra Modi expressed condolences to those killed in the accident. The Prime Minister tweeted: "I hope the injured return to life soon." Union Home Minister Amit Shah and Congress leader Rahul Gandhi offered condolences.
Eyewitnesses said the bus was overloaded at the time of the accident. There were plenty of passengers. Only 12 people could get off the bus. Eyewitnesses said everyone else was trapped inside. Uttar Pradesh Chief Minister Yogi Adityanath today directed officials to ensure adequate treatment for the injured. CM offered compensation of 2 lakh for the family of the deceased and Rs. 50,000 for the injured and sought a report from the authorities.