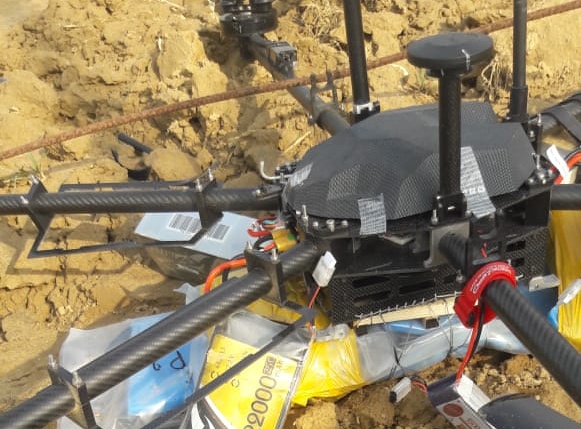 Srinagar: A large cache of weapons was seized in Samba in Jammu and Kashmir. According to the police, the drone was used to transport weapons to Kashmir. Before the drone strike at Jammu airport, it was found that drones were being used by terrorists several times. Security forces have already shot down several drones sent from across the border.
In August 2019, police found a crashed helicopter drone in Amritsar, Punjab. The following month, officials received information that terrorists were smuggling weapons by drones in Taran Taran. Guns, grenades, wireless, and cash were found to have been smuggled through the drones.

The BSF fired a drone at Katwa last year. In September 2020, police arrested a terrorist in Jammu for smuggling weapons by drone. Weapons smuggled by drones were found in Akhnoor. The reason terrorists use drones so much is that they are less likely to be captured and can move weapons very quickly.