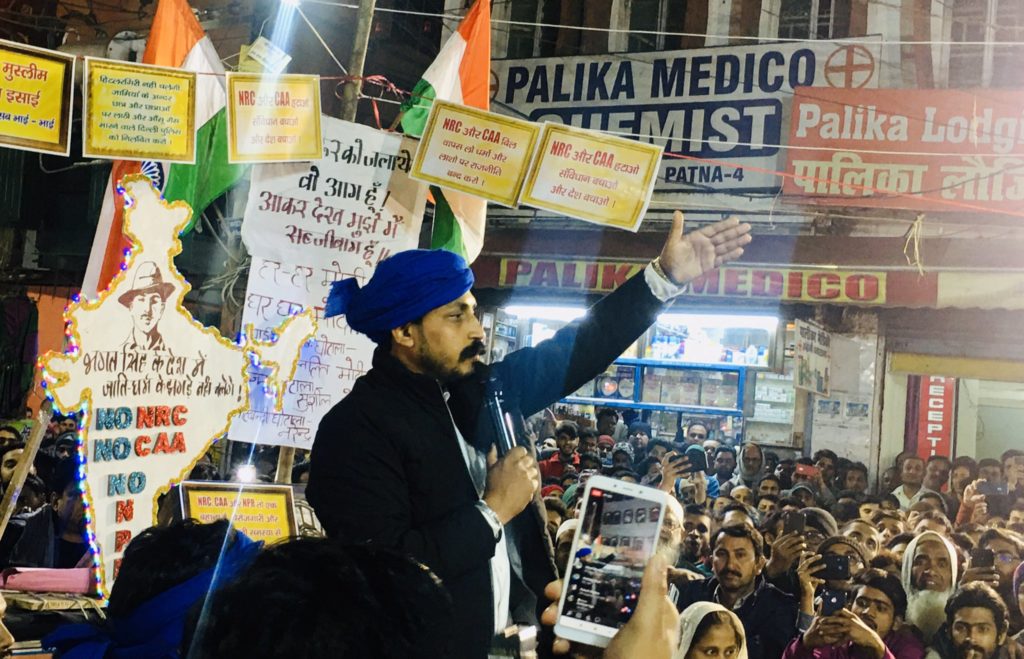 Hyderabad: Bhim Army leader Chandrasekhar Azad again under custody. Hyderabad police again booked Chandrasekhar Azad on Sunday. He is booked for attending a rally against CAA.
He was under custody from the hotel in Hyderabad. Police already banned Azad from attending the rally.
He was under police custody for protesting against CAA in Juma Masjid in December in Delhi. He was released after 27 days.