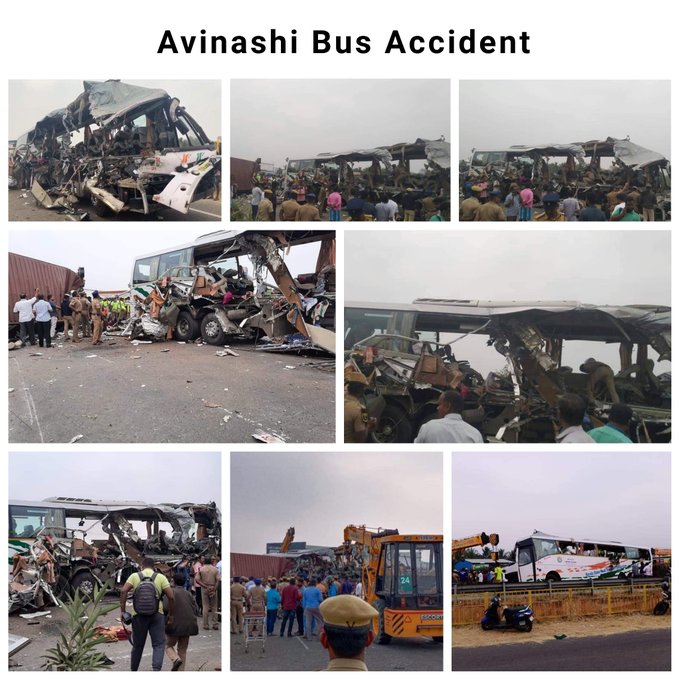 Thiruvananthapuram: Health Minister KK Shailaja has said that the government will bear the cost of treating the KSRTC bus accident near Avinashi in Tirupur.
The minister said 20 ambulances have been sent to bring back the injured and the dead. Ten Kaniv 108 ambulances and ten other ambulances send to the spot. The Minister said that the injured persons would be brought to Kerala and treated.
The KSRTC Volvo Bus and Container from Bengaluru to Ernakulam collided. The accident has officially confirmed 20 deaths. All the dead are Malayalees. The driver and conductor of the bus died instantly. There were 48 passengers on the bus. All the injured have been taken to Avinashi District Hospital. Of these, 2 are in critical condition.
The driver of the container lorry surrender to the police, reports said.