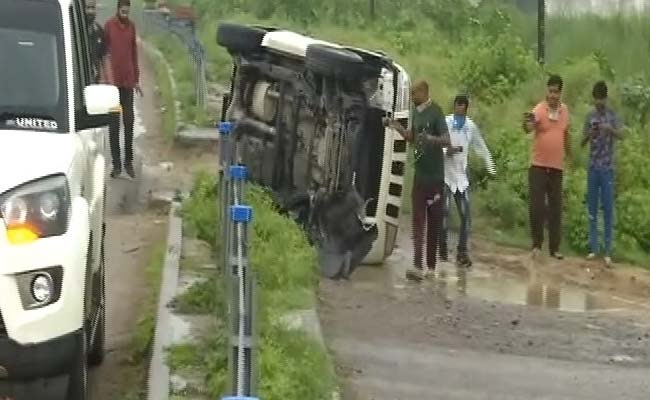 Kanpur: Vikas Dubey, a notorious criminal who shot dead eight policemen in Uttar Pradesh, was killed by police while trying to escape. While bringing Vikas Dubey to Madhya Pradesh, Kanpur. Vikas Dubey was killed in a head-on collision with an escort vehicle while trying to escape, police said.
The accident happened around 7 am today. Police were also injured. Vikas Dubey was arrested at the Ujjain temple after seven days of searching. Two followers of Vikas Dubey was killed in two separate encounters. Karthikeya and Khabba Dubey were killed while trying to escape from custody.
Six people were killed and more than 10 arrested. Vikas Dubey was shot dead by a group of policemen on Thursday in connection with the 2001 murder of senior BJP leader Santosh Shukla. Eight policemen lost their lives in the attack. Police officials at the Jubaypur station had informed the attackers that the police were on their way. Four policemen, including station officer Vinay Tiwari, have been suspended.