77th INDEPENDENCE DAY AT RED FORT: PM ADDRESSED FROM THE RAMPARTS OF REDFORT.
The PM gave his 10th Independence Day speech and he almost spoke for 90 minutes. It was his final Independence Day speech before the 2024 Lok Sabha election and he confidently said that he will address the nation for the next Independence Day from the Red Fort to index out the commitments he made to the people.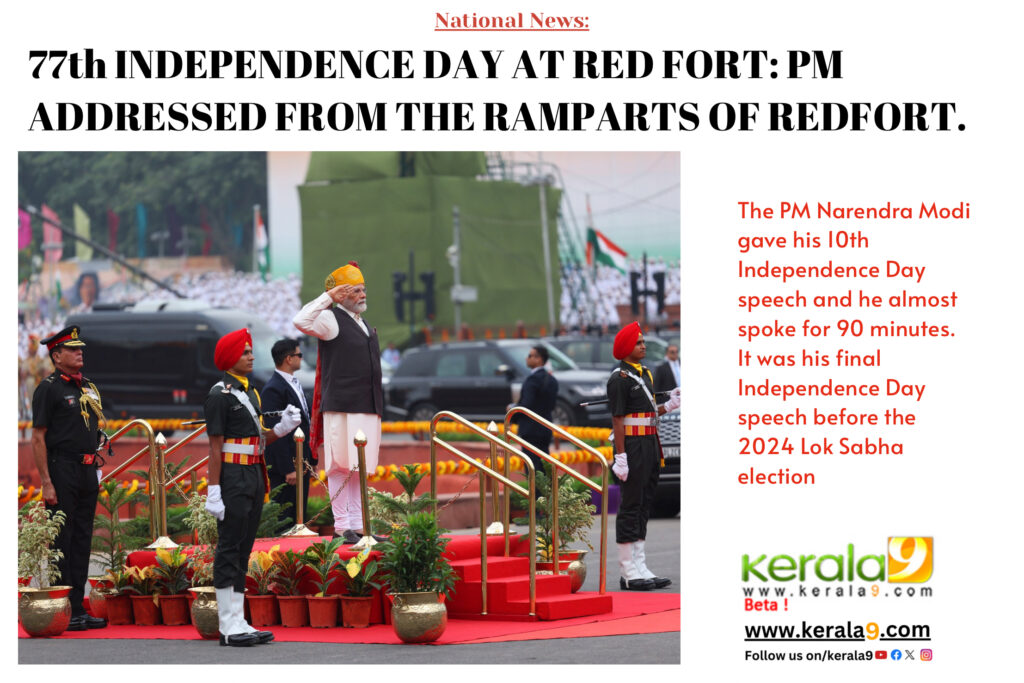 Image Source: X (Twitter) @narendramodi
Mr Modi highlighted all the achievements of his government and said that the determinations and sacrifices made in this period will have an impact on the next 100 years. On August 15, Modi promised his compatriots a "New India" that would bring them a bright future over the next five years and set up a target of 2024 to make India a developed Nation. He stated that 'Vishwakarma Yojana' is set to launch on Vishwakarma Jayanthi next month for those that are skilled in traditional skills allotting ₹13,000 crore to ₹15,000 crore. He added that the government will shortly equip a scheme for middle-class families living in the metropolis but do not own a house.
The PM added that the government is working for peace in the northeastern state and assured a solution to the Manipur crisis. "India is the world's friend who does not think just about itself. After Covid, India advocated for a 'One Earth, One Health' approach," said the PM, stating how India helped other countries during the pandemic crisis.
"My country is the fastest country to roll out 5G. We have reached more than 700 districts and now we are getting ready for 6G. We have formed a task force," said Prime Minister Narendra Modi. He also condemned the opposition parties over the affairs of corruption, dynastic guidelines and conciliations.
Happy Independence Day to all our readers: Team Kerala9.com