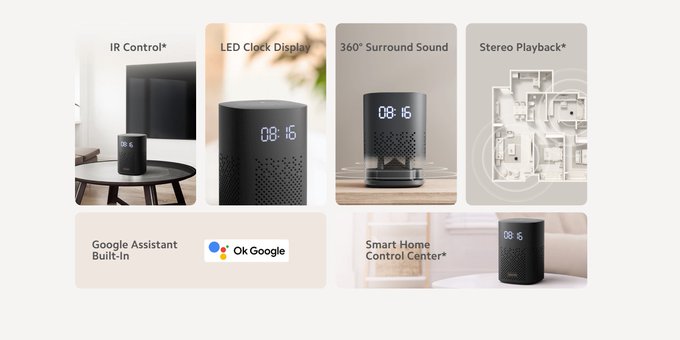 New Delhi: Chinese company Xiaomi's new smart speaker has arrived in India. Xiaomi Smart Speaker comes with more features for a lower price. Xiaomi has expanded its smart home appliances category with the introduction of a smart speaker. Key features include IR control, smart home control center, balanced sound field, and LED clock display.
The speaker comes with a built-in smart voice assistant and Bluetooth 5.0. Another feature is the 1.5-inch mono speaker. Xiaomi is one of the top three smart speaker brands in India, so the company has a deep understanding of consumer needs and preferences. Raghu Reddy, Chief Business Officer, Xiaomi India said that the new smart speaker has been introduced accordingly.
The Xiaomi smart speaker with IR control is available for Rs 4,999 via Mi.com, Mi Homes, Flipkart.com, and retail stores. The design of the Xiaomi Smart Speaker is also excellent. It comes with an LED display that supports adaptive brightness that matches the light in the room. The smart speaker can be used as an alarm and can select favorite songs, singers, and scenes when setting the alarm.
The Xiaomi smart speaker comes with an IR control. It is a voice remote control for home appliances. It also breathes new life into traditional non-smart devices. The speaker is integrated with Google Assistant. This allows consumers to connect the device to the Xiaomi Home app and then the Google Home app to create a smart home experience.