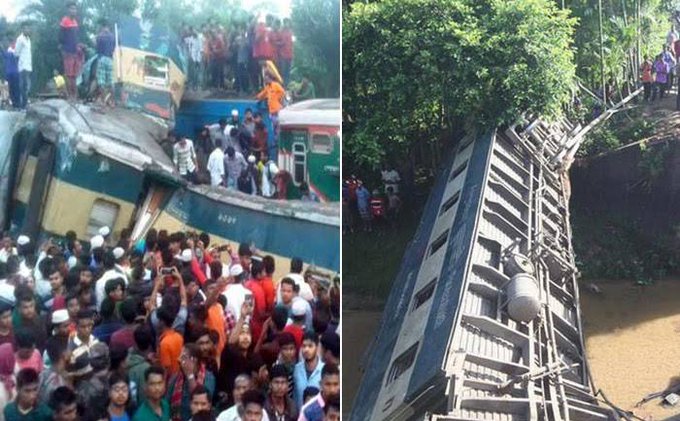 Dhaka: Train accident in Bangladesh Fifteen people died. Over 50 people were injured in the accident. The collision occurred between two trains. The accident occurred in the Brahmabarya district of Bangladesh on Tuesday.
The Udaya Express coming from Sylhet was colliding with the Turna Nishita on the way from Dhaka to Baindi. The deputy commissioner said the accident happened around 3.30 am on Tuesday. He added that the accident had been caused by the Lockopilot not noticed the signal.
A three-member committee was appointed to investigate the accident. Railway Secretary Mofasel Hossain has been asked to submit a report. The two trains collided while changing tracks at Akhura Railway Junction for Udayan Express, the Daily Star reports.
At least 12 people died on the spot in the crash. Police officer Shayamal Kanti Das said three people died in the hospital. Reportedly, the death toll is likely to rise further as people are trapped inside the train's coach.