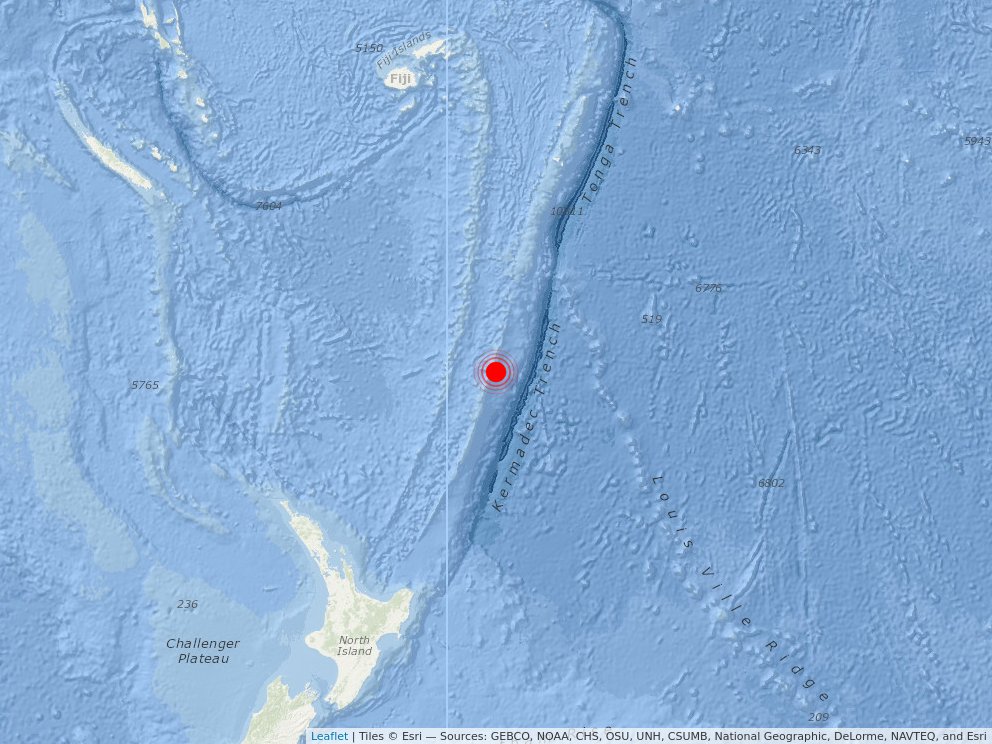 Cape Town: A strong earthquake off the northeast coast of New Zealand. A tsunami alert was issued following the incident. Residents of the area were advised to move to a higher area.
The US Geological Survey (USGS) said the quake struck 180 kilometers northeast of the New Zealand city of Gisborne. The incident took place at 2.27 am local time. The USGS concluded that the initial intensity was 7.3 but later confirmed to be 6.9.
The quake struck at a depth of 10 km. Gibson residents said they experienced moderate tremors. No serious damage was reported.