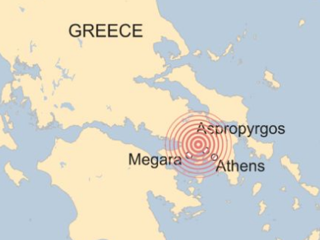 Athens: The biggest earthquake in Greece's capital, Athens. An earthquake measuring 5.1 on the Richter scale occurred on Friday afternoon. The panicked people took to the streets. According to the Athens Institute of Geo Dynamics, the earthquake's epicenter is located 23 km southwest of Athens. No injuries or casualties were reported.
The Athens Institute of Geo-Dynamics said there were seven further motions after the first quake, which recorded a magnitude of 3.1. The European Mediterranean Seismology Center says the quake is mild but intense.
Government spokesman Stelios Pettisas told local media that some buildings in the Attica area were damaged. A government spokesman added that police and firefighters are working to rescue those trapped in debris following the earthquake.
Greece's Ministry of Public Safety has provided emergency helicopter service in the earthquake-prone areas. Greece is considered the most earthquake-prone country in Europe.