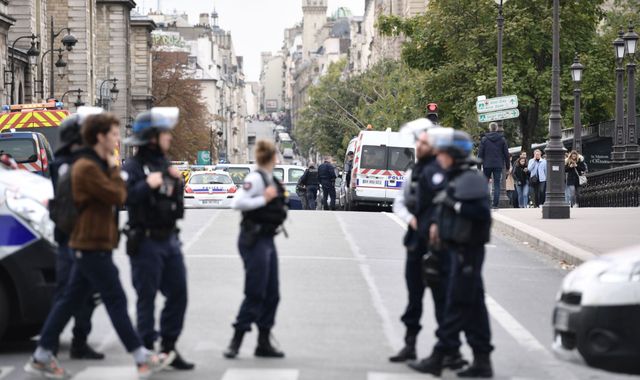 Paris: Four police officers have been stabbed to death at a police headquarters in Paris. An attacker was shot dead on the spot. The incident took place near a historic site in Paris. It is a popular tourist destination.
The Metro station near the building and Notre-Dale Cathedral, the city's main tourist attraction, are closed. There were also reports that the attacker was an employee of the administrative unit of the same police headquarters.
After the incident, a courtroom adjacent to the police headquarters was alerted. The area is under surveillance. French President Emmanuel Macron and French Interior Minister Christopher Castaner canceled a foreign visit to visit the site. Investigators are looking into whether the attack was the result of a workplace dispute.