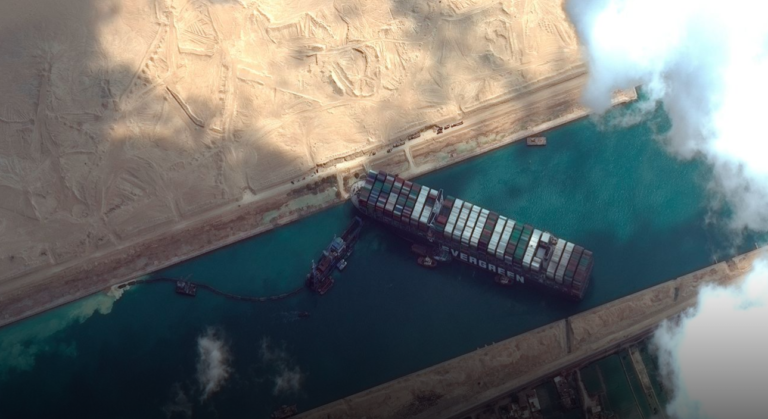 Cairo: The cargo ship, which has been stranded for more than three days across the Suez Canal, the world's busiest shipping lane, is reported to have 25 crew members on board, the Associated Press reported. At the same time, the shipping company officials said that all the employees were safe. It has been announced that it may take days for the cargo ship to be removed and traffic resumed. The ship stranded around 7.45 am on Tuesday.
In addition to the Indians, there are two Egyptian pilots on board. They are trying to clear the ship trapped in the canal. The ship is controlled by the Bernhard Schultz Ship Management Company.
Evergreen, one of the largest cargo ships in the world, is 400 m long and 59 m wide. The ship was built in Japan three years ago. The cargo capacity of the ship is 2 lakh tonnes.
Ship officials said the ship was heading towards the shore in strong winds. Attempts to straighten the cargo ship using tug boats continue, but the rescue operation has not been successful. The 193 km long Suez Canal, first opened in 1869, accounts for 12% of world trade. It is estimated that $ 9.6 billion worth of cargo passes through the Suez Canal every day.