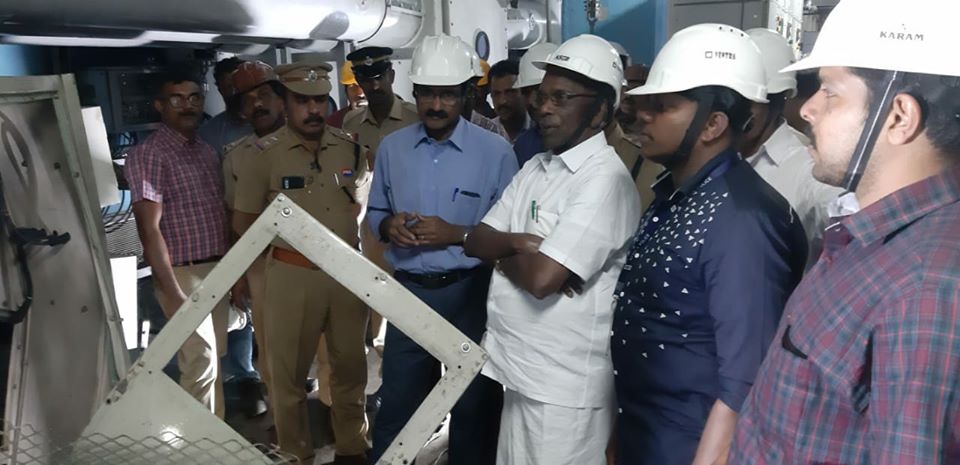 Thiruvananthapuram: Power Minister M M Mani said the substation project should be completed within a year. He was speaking after inaugurating the construction of the Kuttikol 110KV Sub Station. The government's goal is to generate 1,000 MW from solar. We are getting 50 MW. Space has been allocated for the production of 50 MW. The government has decided to generate 500 MW from solar and also from 500 MW from home. We can generate electricity through Solar in areas where our land is unsuitable. The surplus power can be sold to KSEB using the required electricity. He said the board would buy it at reasonable prices.
110 kV Substation at Kuttikol is inaugurated by the Electricity Minister MM Mani. Kuttikol, Bedaduka, Kallar, Kodom Belur Panchayat people's dream come true. The project is to provide high voltage electricity to all those who make a major contribution to the agricultural sector. The hill station was facing a serious voltage problem due to the long power supply in the Mulleriya and Mayilati sub-stations, which are several kilometers away. Many road development projects included in the KIFB project will also boost industrial growth while ensuring access to high-quality electricity in the area. Major changes can be expected in the region.
Revenue and Housing Minister E Chandrasekharan presided over the function. Power Minister MM Mani inaugurated the function. Kasargod MP Rajmohan Unnithan was the chief guest. Uttar Pradesh Transmission Chief Engineer Rajan Joseph presented the report. KK Kunhiraman MLA, KSEB Director Dr. VS Sivadasan, Karaduka Block Panchayat President Omana Ramachandran, various Gram Panchayat President PJ Lissy, District Panchayat Member VPP Mustafa, various representatives of political Party members were also present. K. Kunhiraman MLA welcomed the gathering and distribution wing Chief Engineer James M.David delivered the vote of thanks.