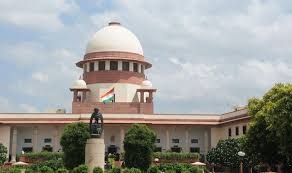 New Delhi: The Supreme Court upheld the amendment to the law, made by the central government. The central government made an amend on a Supreme Court verdict which alleged that the Prevention of Violence against the Scheduled Castes Act was weakened. A Bench of Justices Arun Mishra, Vineet Saran and Ravindra Bhatt confirmed the amendment.
On March 20, 2018, the Supreme Court ruled that government officials should not be arrested without preliminary inquiries into complaints under the SC / ST (Prevention of Atrocities) Act. The Supreme Court also held that there should not be a situation where the accused cannot be granted bail in these cases. The verdict was pointed out to the widespread misuse of SC and ST legislation.
Amid widespread protests, the central government was pushing for amendments to the ruling. On September 30, 2019, the Supreme Court upheld the old provisions in the review petition filed by the central government against the controversial verdict.