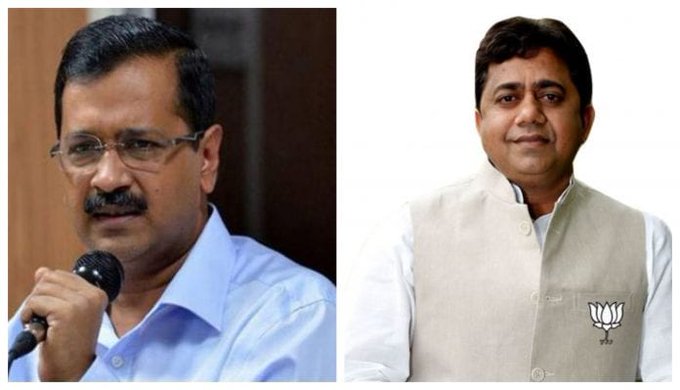 New Delhi: The BJP on Tuesday announced its second list of candidates for the Delhi Assembly elections. The list of 10 candidates is out. The deadline for filing nominations was released on Tuesday morning.
Sunil Yadav, president of the Yuva Morcha, is contesting the New Delhi constituency against Chief Minister Arvind Kejriwal. Delhi BJP spokesperson Tajindrapal Singh and Manish Singh were also named in the second list. Sumanlata Shokeen, Ravindra Chaudhary, Kusum Kathri and Anil Goyal are also among the candidates.
In the first phase, the BJP has fielded 57 candidates. Reports say that the remaining three seats in the 70-member constituency will be given to the LJP, the JD (U) and the Shiromani Akali Dal. On Monday, Akali Dal had said that there would be no election with the NDA in protest of the amendment of the citizenship law.
The Aam Aadmi Party has won 67 seats in the 70 seats in Delhi. The BJP won only three seats. Delhi Assembly Election on February 8 Counting is scheduled for 11.