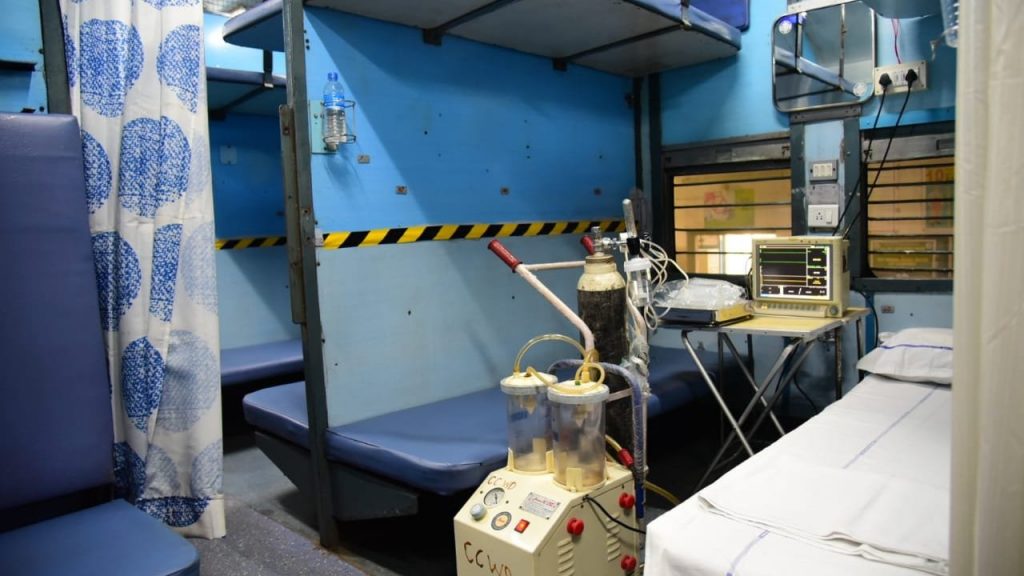 As the number of COVID casualties in the country continues to rise, the states have asked the Isolation Coaches to the Indian Railway. Uttar Pradesh, Delhi, and Telangana states asked to avail coaches in Railway. Uttar Pradesh has asked 240 coaches to set up COVID Care Centers in 24 places. Telangana's demand is for 60 coaches. Ten coaches have also demanded by Delhi.
The Isolation Coaches had already been set up by the Railways with the possibility of increasing the number of COVID casualties, but now they are in need. The Ministry of Health has announced that non-critical patients will be admitted to the isolation coaches of the Railways. There will be 16 beds and one coach. Railway's Isolation Coaches, the country's first armored care center, opened in Delhi on May 31. There are 160 beds set up in 10 coaches.
Uttar Pradesh Isolation Coaches have called for the establishment of Corona Care Centers in Varanasi City, Jhansi, Gorakhpur, Gonda, Bareilly City, Saharanpur, Sonbhadra, and Azamgarh. Delhi has asked 10 non-AC coaches to provide 160 beds in Delhi and three AC coaches for doctors and health workers. 5,321 coaches were converted to Isolation coaches in the first phase of Railways to care for COVID patients. In the meantime, as many states have consistently demanded shrank trains to repatriate migrant workers, many of the isolation coaches have been replaced by railway regular coaches.