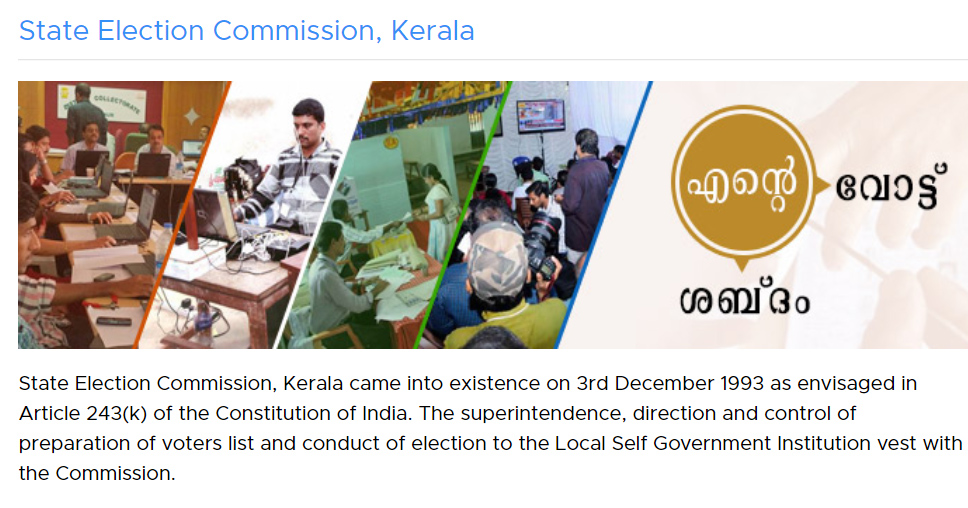 Thiruvananthapuram: State election commissioner V Bhaskaran said that Pravasi Bharatiyas have been allowed to be named in the voters' list of the general elections of the state panchayats and municipalities this year.
The Commission has issued a notification on January 18 to register the voter in the Grama Panchayat Municipal Corporation Ward, which contains the address listed on the passport of NRIs in the State.
The information on the Commission's website www.lsgelection.kerala.gov.in can be printed online and sent to the Electoral Registration Officer directly or by post.
Copies of the passport information, visa and photo stamped relevant pages should be self-attested. The application should be made to the Electoral Registration Officer of the state where the residence is registered in the passport. The Electoral Registration Officers are the Secretaries of Grama Panchayats and Municipalities and respective Secretaries of Corporations and Additional Secretaries to Corporations.
Applications for Electoral Registration Officers will be duly investigated and action will be taken to include the names in the list. Those who are named in the list of NRIs can vote at the polling station by submitting their original passports.