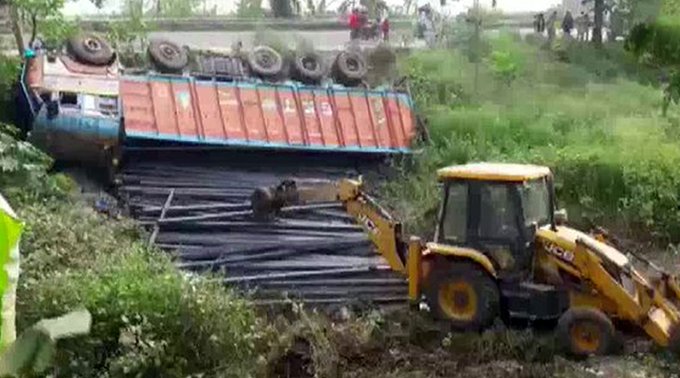 Patna: At least nine workers killed in bus collision in Naukachia in Bihar. Many people were injured. According to the report, the truck carrying the workers fell off the road after the collision. A rescue operation is underway.
This is the third such accident. Earlier, seven migrants lost their lives in two separate accidents in Uttar Pradesh and Maharashtra.
In the first incident, three migrants were killed when a vehicle crashed on the Jhansi-Mirzapur highway in Mahoba, UP. About 17 people were in the vehicle.
In another incident in Yavatmal, Maharashtra, four migrant workers were killed and 15 others injured.