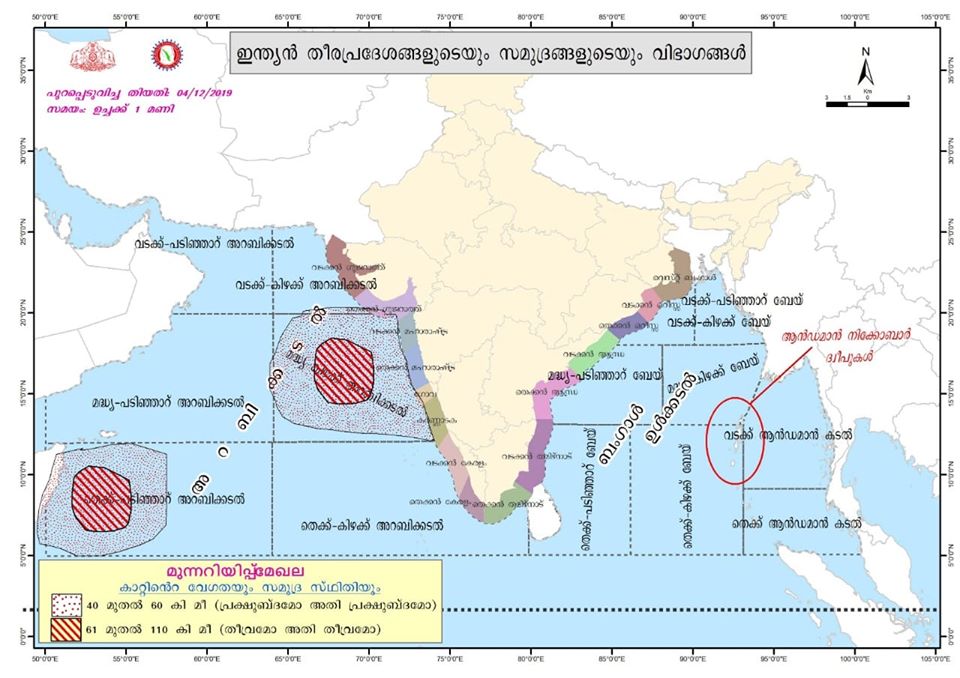 Thiruvananthapuram: The meteorological department has predicted widespread rains in the state due to the strengthening of the low pressure of the Arabian Sea. Winds can reach up to 70 km / h in the sea. They have also been warned not to go fishing off the Kerala coast.
The weather department has warned fishermen not to go fishing until Thursday as the tornadoes that formed in the southwestern Arabian Sea became a hurricane. Minor impacts have occurred in the southeast and southwest of the Arabian Sea.
Reports suggest that another minor depression is also occurring on the African coast in the Indian Ocean.