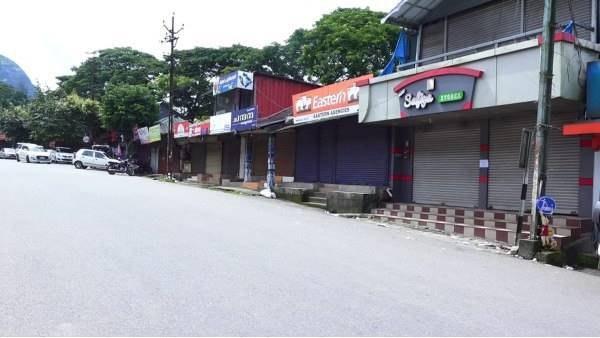 Idukki: Complete lockdown in Adimali. The lock-down in Adimali was announced by a joint committee comprising the Gram Panchayat, traders, and various departments in view of the widening of Covid19. Until July 31, the medical store, grocery, fruit, and vegetable shops will only be open from 10 a.m. to 5 p.m.
Hotels will have parcel services from 7 am to 9 pm. Bakeries will also be open. Other businesses will be completely shut down. Private bus services and auto taxi services will not be available until 31st.
Unnecessary hospital visits are also advised. COVID was confirmed to an employee of Adimali Taluk Hospital yesterday. Adimali decided to close as a precaution in view of the possibility of reporting more COVID positive cases where the source is not clear. These days, the Joint Committee has asked private buses and taxis to cooperate with the lockdown.
Restrictions have also been imposed on nearby areas such as Vellathooval, Anachal Munnar, Rajakkad, and Irumbupalam. Restrictions have been imposed in various areas by taking precautions.