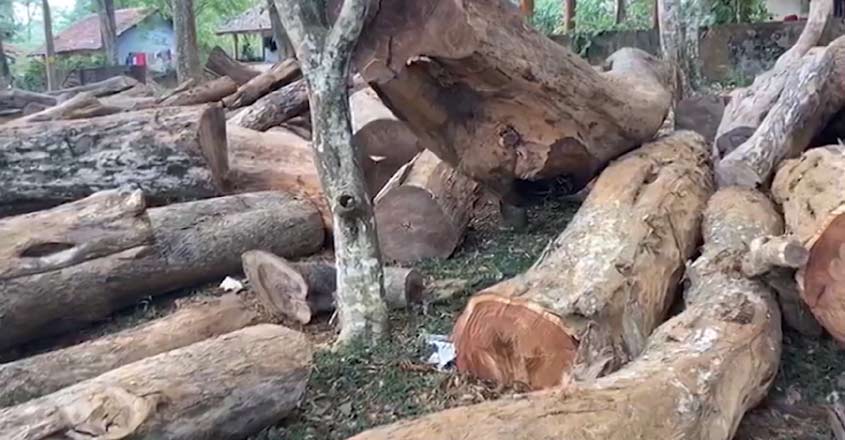 Kochi: There is no stay for the investigation in the Muttil tree robbery case. The court rejected a petition filed by Anto Augustine, the defendant in the case, seeking to stay the investigation.
Director-General of Prosecution TA Shaji told the court that the investigation was at a preliminary stage and that the government had misinterpreted the order and cut down the trees on a large scale. The government said the case was highly linked and only the tip of the iceberg came out and revenue officials were in suspension.
Justice Narayana Pisharody considered the petition to stop the police investigation. The case alleges massive logging under the guise of an order from the Revenue Department to cut down trees other than sandalwood from the land.
It has been found that 101 trees have been cut down from South Muttil in Wayanad. It is reported that 15 crores worth of trees has been cut down.