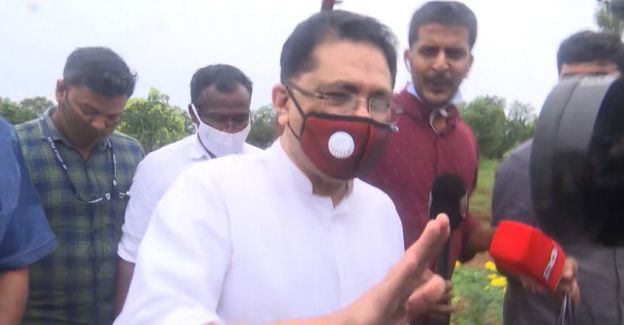 Thiruvananthapuram: Widespread protests in the state for the fourth day in a row demanding the resignation of Minister KT Jaleel. The march by the youth groups turned violent in many places.
Police fired grenades and tear gas at the Youth Congress march to the secretariat in Thiruvananthapuram. Police and protesters clashed in front of the secretariat. Several activists, including KS Sabrinathan MLA, were injured.
Clashes also erupted during a march by Yuva Morcha activists and SDPI activists to the secretariat. SDPI activists set fire to Jaleel's dummy. The march of Yuva Morcha to Palakkad Collectorate also turned violent. The leaders were forcibly removed by the police. Several activists were injured. Yuva Morcha activists blocked the road.