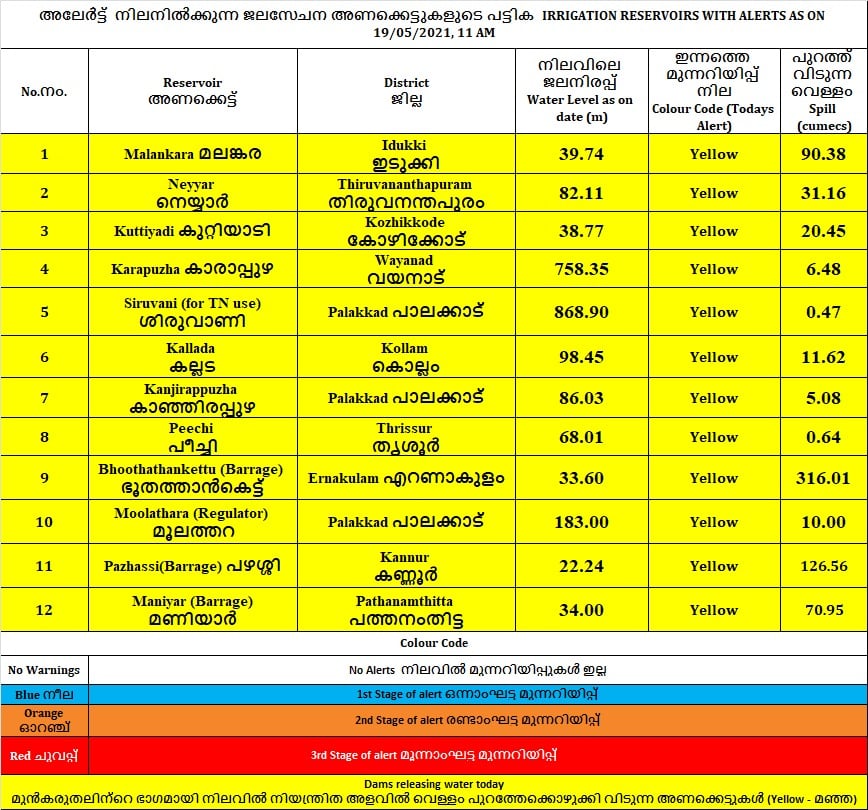 Thiruvananthapuram: The water level in dams is rising due to continuous rains in the state. An orange alert has been issued for four dams in Thrissur, Idukki, and Pathanamthitta districts. A yellow alert has been declared on eight irrigation projects.
Summer rains and Cyclone Tauktea increased rainfall in the state. Kerala received 128 percent more rainfall from March 1. Kannur received the highest rainfall. It received 216 percent more rainfall. Ernakulam received 171 percent more rainfall and Pathanamthitta received 161 percent more rainfall.
An orange alert has been issued in Peringalkoothu, Kallarkutty, Lower Periyar, and Moozhiyar. A yellow alert was issued for Neyyar, Malankara, Kuttyadi, Karappuzha, Shiruvani, Kallada, and Kanjirapuzha dams. The water level in Idukki Dam is 2336 feet.
The maximum storage capacity is 2403 feet. The current water level in the Sholayar is 2612 feet with a storage capacity of 2663 feet. The depression area in the Bay of Bengal next week and the warning of heavy rains in Kerala will cause the water level in the dams to rise.