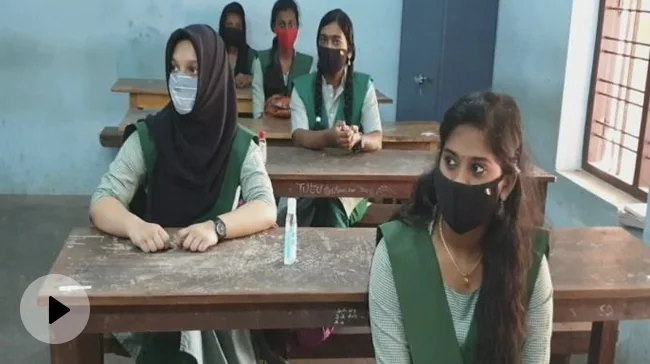 Thiruvananthapuram: When the school reopens on November 1, the draft guideline to be adopted to control covid has been prepared. The Minister of Education V Sivankutty gave instructions on the procedures to be followed while taking classes in schools. According to this, only two children will be allowed to sit on a bench in the class. Children will not be allowed to stand in groups at school for any reason. The secretaries of health and education were tasked with preparing the guidelines for the opening of the school. These are the other important decisions in the guideline.
Lunch will not be prepared at the school and allowance will be given instead
Uniforms will not be mandatory for students
Classes will be disinfected every day
Online awareness class for parents
KSRTC service for large schools
Control of the school is up to the teachers
Students will not be allowed in the shops in front of the schools
In the first phase, classes one to seven and classes ten and twelve will be started. The IMA had warned in advance of what the government would do. The IMA has asked the government to ensure that teachers and other staff are properly vaccinated and that parents of students are vaccinated.