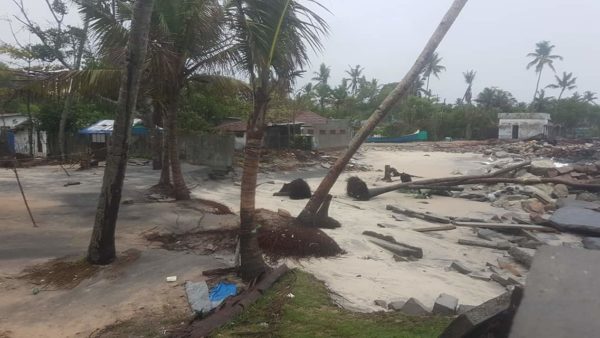 Thiruvananthapuram / KOCHI: The sea turned wreak havoc in the coastal areas of the state have been strong. The sea wreak havoc lasted for the last five days in Valiyathura in Thiruvananthapuram. More than 100 houses were damaged in Valiyathura areas. More than 400 families are living in Valiyathura and are experiencing wave lash due to heavy rains. Many homes are in a state destroyed. Minister K. Krishnankutty visited the area yesterday.
Strong erosion continues in Alappuzha district. So far 86 houses were damaged and five were completely destroyed. The tide is strengthened on the banks of Cherthala.
Three camps were opened in Thrissur, Kodungallur, and Chavakkad. 734 people were shifted to here.