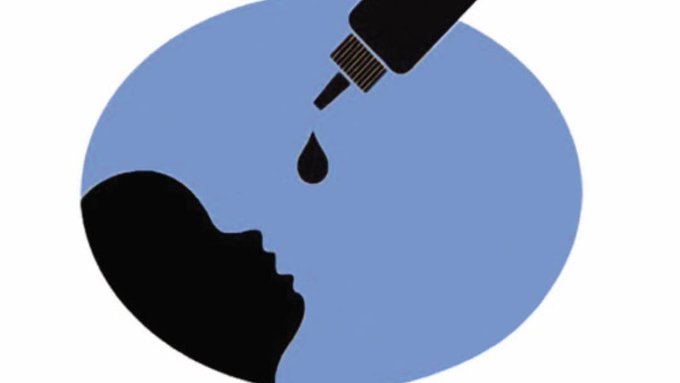 Thiruvananthapuram: The Health Department has issued guidelines for conducting this year's Pulse Polio Immunization Program under the strict Covid 19 Immunization Guidelines. The polio vaccine will be given to 24,49,222 children under the age of 5 in the state on Sunday (January 31). The polio vaccine is being distributed through 24,690 booths. Covid defense equipment has been ensured to be available at all booths. The minister said those coming to the booth and those coming to get the polio vaccine should strictly follow the guidelines.
All vaccinators in the booths are required to wear an N95 mask, face shield, and gloves. It has also been suggested that people with symptoms such as influenza, fever, cough, and shortness of breath should not be assigned to pulse polio immunization activities. Vaccinator hands should be disinfected before and after vaccinating each child.
If there is someone at home who is under Covid surveillance, the child in that house will be given polio drops after the end of the observation period. The drops can be given 14 days after the test result is negative to the child in the household who has a Covid positive. A covid-positive child under the age of five should be vaccinated against polio only four weeks after the test result is negative.
Polio booths are open from 8 am to 5 pm. Hospitals have been directed to set up polio booths away from the OP and IP sections and to operate booths in the non-congested area with separate entrances. Also, the room selected for the booth should be well ventilated and have separate doors for entry, exit, and exit.
No more than 5 children at a time are allowed in the booth. Therefore, parents should take care to get their children to the booth within the time allotted for Pulse Polio Immunization. Booths should be spaced 2 m apart. Only one person with a child will be allowed in the booth to administer the drops. Everyone who comes with a child should wear a mask. Children, parents, and those with symptoms such as fever, cough, or cold should not visit the polio immunization booth within four weeks. The Department of Health said children over the age of 60 should not be allowed to be vaccinated.