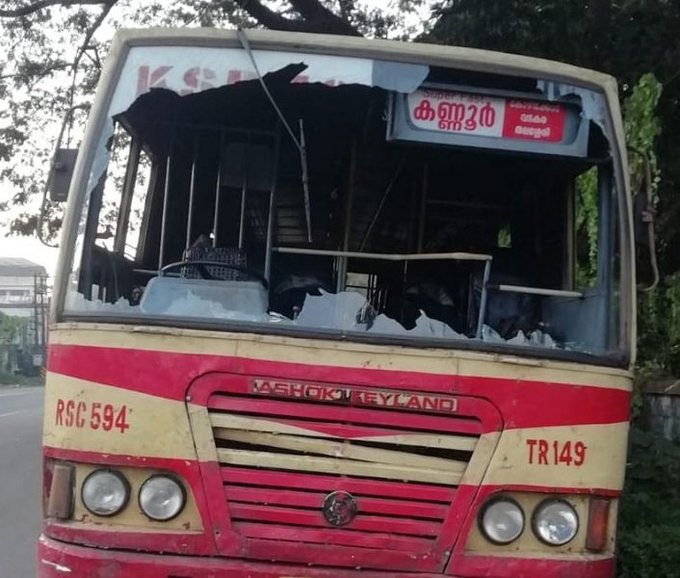 Thiruvananthapuram:  Widespread violence in the hartal called by Popular Front in the state. Petrol bombs hit vehicles in Kannur. KSRTC buses were vandalized at various places.
A policeman was seriously injured in an attack by Popular Front workers at Pallimuk, Kollam. Police detained 12 people who blocked the road in Kochi Palluruthi. In Thiruvananthapuram Kumarichanta, the windows of vehicles were broken. Protesters unleashed violence on shops in Pothankodu Manjamala.
In Kannur, hartal supporters took away the keys of the goods lorry. Due to this, there was a huge traffic jam in the city. Then the police diverted the vehicles.
A KSRTC Swift bus was pelted with stones in Valapatnam, Kannur. The passengers were injured. The attack took place on a bus going from Kottayam to Kollur.
KSRTC driver injured in the eye during stone pelting during hartal called by Popular Front in the state. Hartal supporters pelted stones at the KSRTC bus in front of the Kozhikode Civil Station. The driver was admitted to Beach Hospital with an eye injury.