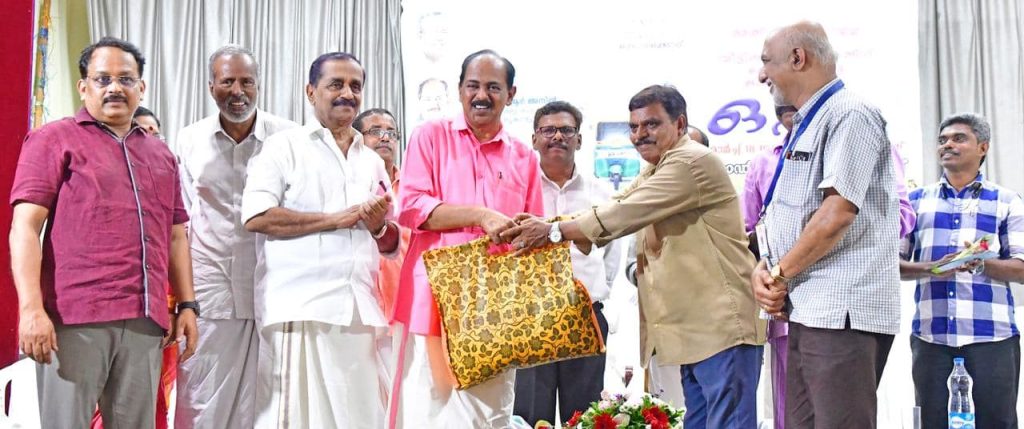 Kozhikode: Minister of Food, Public Distribution and Consumer Affairs G R Anil said that the government is trying to ensure complete food availability during the 100-day program related to the second anniversary of the government. No family or individual, including the very poor, should be without access to food grains. The Minister said that the Food and Public Distribution Department is in the process of giving them complete ration cards.
The minister was speaking at the district level inauguration of the 'Opam' project implemented with the help of auto workers. Through the 'Opam' project, food security is ensured by providing adequate ration to the needy families. It is also a scheme to deliver ration materials directly to the homes of the people belonging to the very poor and who cannot go to the ration shops to buy ration. The Public Supply Department is also involved in this scheme which has been launched by the state government to eradicate hunger completely. 6773 families and individuals have been identified as extremely poor in the district. The Minister said that out of 451 families without ration cards, 375 have already been given cards.
The traveling ration shop project was implemented from the thought that food grains should not be deprived in the tribal villages during the covid period. As part of the project, ration goods and products were delivered to 134 tribal villages twice a month at government expense. Mobile ration shops are now widespread. So are the welfare schemes. The minister said that the government is directly delivering food grains to various welfare institutions including orphanages and destitute homes.