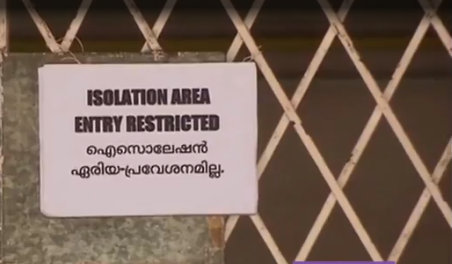 Kochi: The hospital reported that the condition of the student affected Nipah has improved. There are 311 under the observation of the health department. The student fever has declined and the health status has improved. As a precautionary measure, the people give the treatment for the student were transferred to the Isolation Ward.
The Central team has come to Kerala for expert assistance in the case of Nipah virus being confirmed by the student.
A six-member team of experts in the Delhi AIIMS visited Kochi. The Central team will discuss the current situation with the state health department officials and follow up with further steps.
Union Health Minister Harsh Vardhan has said that all the assistance is being provided to the state with the help of Nipah virus. He also discussed the situation with the state health minister and met the meeting of Delhi's Health Secretary in Delhi and reviewed the situation.With the confirmation of Nipah, the Control Room has been opened by the Union Ministry of Health in New Delhi.