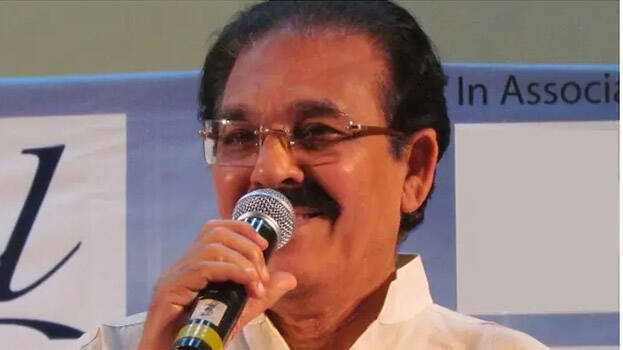 Malappuram: Famous Mappilappattu artist VM Kutty (86) passed away here today. He died at a private hospital in Kozhikode on Wednesday morning. VM Kutty is an artist from Kondotty, Pulikkal. He has won many awards, including the Kerala Sangeetha Nataka Academy. He was a member of Sangeetha Nataka Academy, Lalitha Kala Academy, and Moeen Kutty Memorial Committee.
VM Kutty Vadakkungara Muhammad Kutty was born on April 16, 1935, the son of Unneen Muslyar and Ithachukutty in Pulikkal near Kondotty in Malappuram district. After passing Matriculation and TTC, in 1957 he became a teacher at Kolathur AMLP School. VM Kutty entered the industry in 1954 by performing Mappilappattu on All India Radio, Kozhikode. VM Kutty, who has had his choir since 1957, has performed in various cities in India and the Gulf countries. In 1987, he visited Kavaratti and performed Mappilappattu and Oppana in front of Prime Minister Rajiv Gandhi.

He has sung in seven films. He acted in the films Ulpathi, Pathinnalam Ravu, and Paradeshi. Oppana has directed three films. VM Kutty's major works include Mappilappattinte Lokam, Basheer Mala, Devotional Songs, Manavamaithri Songs, and Kuruvikunju (Children's Poem).