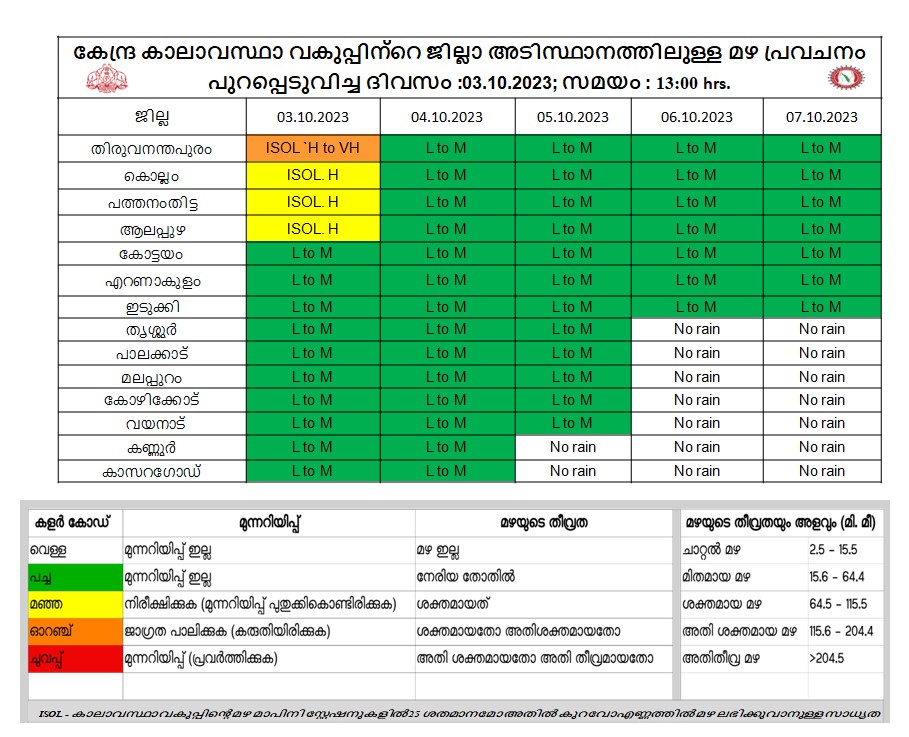 Thiruvananthapuram: Kerala may receive isolated rain today. Chance of thunder and strong winds along with rain. The authorities have instructed to continue vigilance in the hilly areas. Meanwhile, no alerts have been announced in any districts today.
It is estimated that the rain will weaken by tomorrow and the atmosphere will change to a dry condition.
Fishermen and coastal residents should exercise caution due to the possibility of high waves and storm surges. There is no restriction on fishing in Kerala Karnataka Lakshadweep coasts.