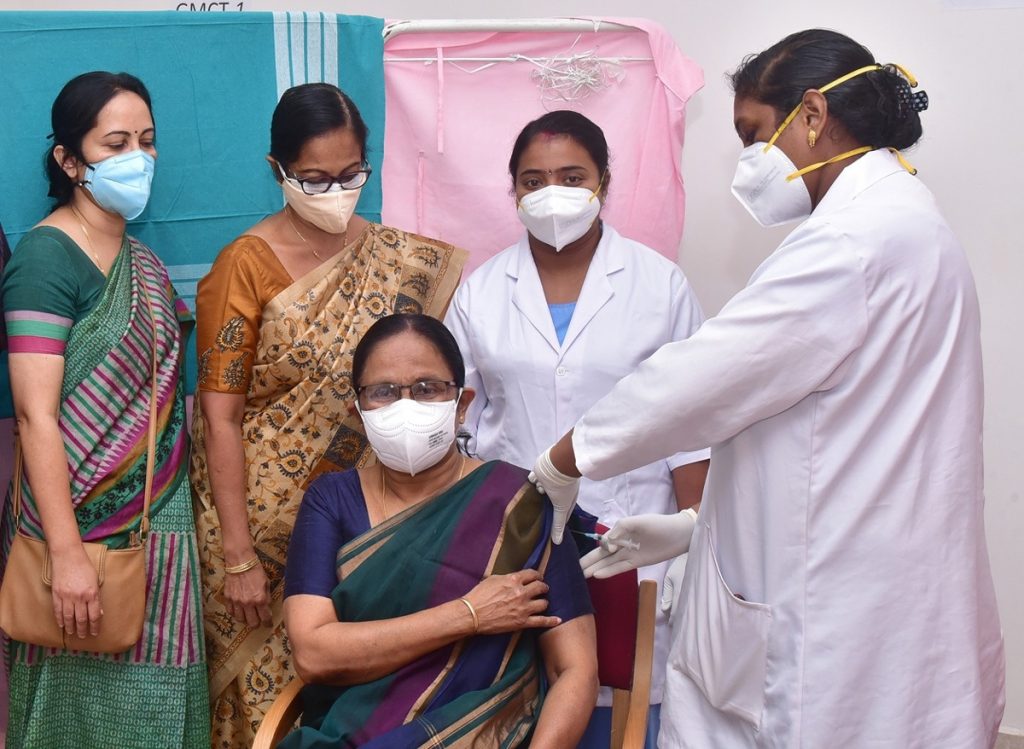 Thiruvananthapuram: Health Minister KK Shailaja received the covid vaccine. The first dose of the Covid vaccine was given at Thiruvananthapuram Medical College. The first Covid vaccine was taken by Kadannapally Ramachandran among the state ministers. He received the first dose of the Covid vaccine at the Kannur District Hospital.
At the same time, the response to the vaccine in people over the age of 60 is getting better in the state. In many districts, more people were vaccinated yesterday than targeted. Attempting to register more people at the same time has led to technical glitches and delays on the Cowin portal. People with serious illnesses over the age of 45 can also register for the vaccine.
You can register through the Arogya Sethu app or on the website cowin.gov.in. Name, age, gender, Aadhaar number, and mobile number should be given. Vaccine center, date, and time can be selected. The vaccine cannot be selected. The mobile message will be received two days before the vaccination is scheduled. If it is difficult to get the vaccine on that day, the date can be changed.