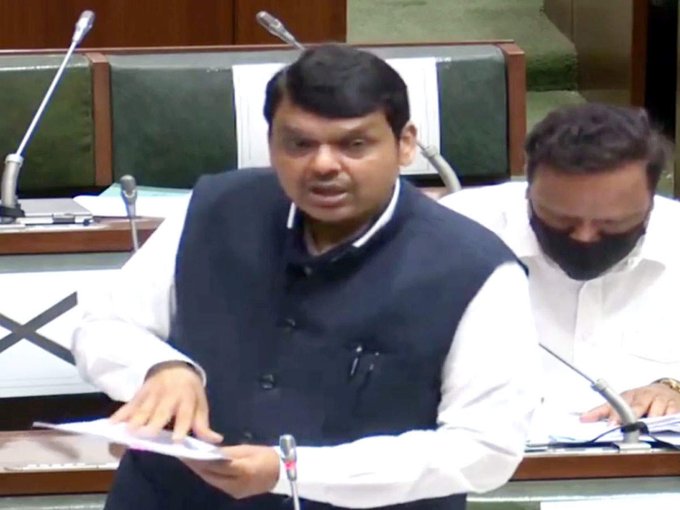 Mumbai: Police have registered a case against Maharashtra BJP president Devendra Fadnavis for allegedly defaming a deceased woman. The move follows a complaint against Fadnavis and five BJP leaders.
Shyam Sardar Rathore, head of the youth wing of the Rashtriya Banjara Parikshit, had lodged a complaint against Fadnavis and other BJP workers. Sections IPC 500 and IPC 501 have been imposed.
A 23-year-old woman died in February in the Hadapsar area of Pune. The BJP and the Shiv Sena have been at loggerheads over allegations that Shiv Sena MLA Sanjay Rathore was linked to the death. Rathore said the protest would start if strict action was not taken against the accused in the case of defaming the girl.