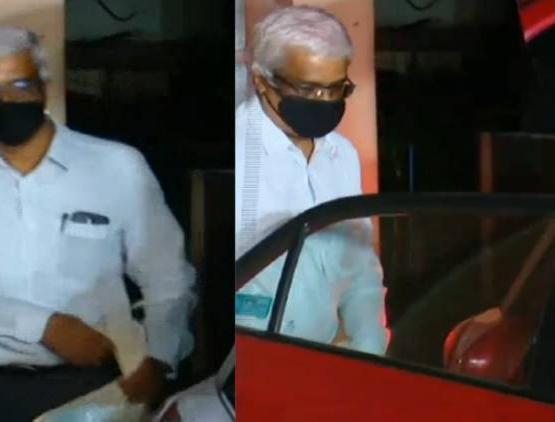 Thiruvananthapuram: National Investigation Agency (NIA) started questioning former Chief Secretary to the Chief Minister M Shivasankaran in the Thiruvananthapuram airport gold smuggling case, in Kochi.
Shivashankar's interrogation started at 10 am at the NIA regional office in Kochi Kadavanthara. Apart from the members of the probe team, the officer in charge of the Hyderabad unit was also present. NIA prosecutors were also summoned.
It is important to note that Shivshankar 's closeness with the accused Swapna Suresh was used for smuggling. During interrogation, Shivashankar said that he did not know that Swapna and his co-accused were involved in smuggling. If he deliberately remained silent on the matter, Shivashankar would be the culprit. After being caught smuggling, Sapna Sivashankar was called several times. Telegram chats have also been conducted. The details of this are also being examined.
It is believed that Swapna came to the secretariat to meet Sivashankar on a date between one and five recently after the diplomatic bag was confiscated. It is believed that the aim was to release or return the bag with the power of the Chief Minister's Principal Secretary. If Sivashankar had intervened knowing that what was in the diplomatic bag was smuggled gold, it would have been tainted.